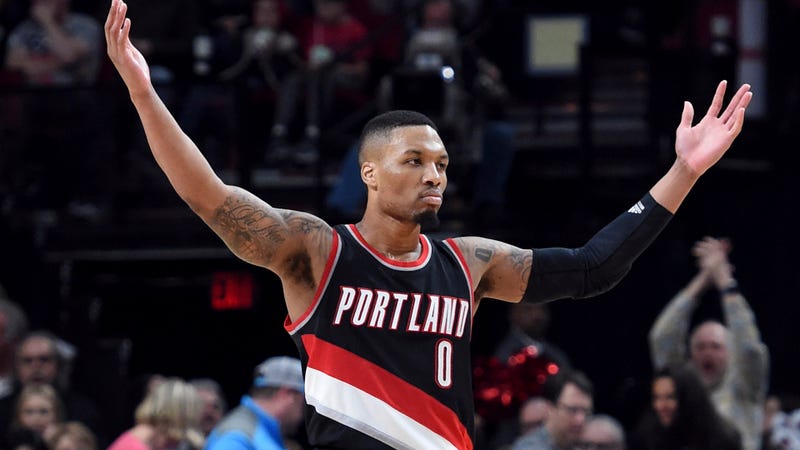 Damian Lillard let teammates Meyers Leonard and C.J. McCollum score the Blazers' first two buckets of last night's game against the Jazz. Then he took over. Lillard scored the next 22 (!) points for Portland, giving them a 16-point lead by the end of the first quarter, and he didn't stop from there.
Lillard ended the night with a personal- and franchise-record 59 points. On 18-of-34 shooting overall, he became the record 10th different NBA player to score 50 or more this season:
The Blazers are on the fringes of the playoff picture, and last night's 101-86 win was key as the team tries to hold onto the eighth seed in the Western Conference with two games left to play. Lillard, of course, was the single dominating factor here, the only player on the team to score more than 15 and the only one to shoot a free throw.
Even more impressive—he reached the record without scoring at all in the second quarter.