The sanctimonious wieners of Duke took down North Carolina at home tonight and superstar guards Luke Kennard and Grayson Allen were right at the heart of it. The duo combined for 45 of Duke's 86 points and nine of its 13 threes. The game was close all the way through, but whenever UNC threatened to take the top off of things, Allen was there with a three. Whenever Duke was playing with a short lead and needed a bucket, Allen seemed to materialize at just the right time. The grim-faced guard has an apparently pathological tendency to trip his opponents despite the whole basketball world keying in on his feet, but his talent is undeniable and he was the best player on the floor tonight.

Allen did most of his damage in the first half, knocking in four threes and chipping in a runner in the lane as well. He was deadly in transition, but he also burnt his defender off the dribble as well. Two of them were from NBA range and Duke's ability to spread the floor with Allen and Kennard only made it easier for the team's bigs to work.
Jayson Tatum woke up and scored all 19 of his points in the second half, and Allen took a backseat, but he was there when UNC started to threaten. He hit a three to inflate Duke's lead to eight at one point, then canned one a few minutes later to cut into one of UNC's largest leads of the night. He'd get the ball on the perimeter in some crucial situation and the eventual shot of a smug Allen running up the court as Duke fans went bonkers felt inevitable before he even released his three-pointer. Like all good heels, Allen has a knack for hitting shots at the biggest junctures of the game. It's no fun to root against.
The game was tight throughout and the biggest turning point was a four-minute stretch where North Carolina's offense came up sputtering and didn't score a point. Allen made them pay with a huge dunk to push Duke's lead out to six. It helps to spend the whole game pulling up from three, because clearly North Carolina didn't expect this.

G/O Media may get a commission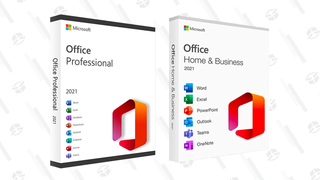 89% off
Microsoft Office Professional 2021 Lifetime License
After UNC staged a mini comeback a few minutes later, Allen negotiated a pick-and-roll and nailed a huge three to put the game on ice.
Try as they might to keep up, UNC just didn't have the firepower. Both teams show above 52 percent on the night, largely due to the high tempo of the game, but Duke had Grayson Allen, and that was the difference.