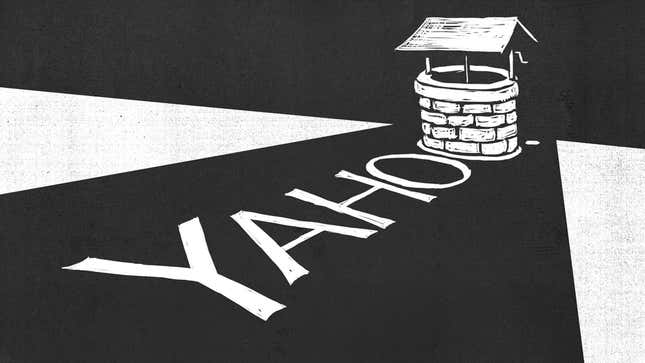 Quicken Loans is a predatory lender. It's impossible to read the numerous lawsuits against the mortgage company and conclude otherwise. So when Kelly Dwyer, the editor of Yahoo's popular NBA blog Ball Don't Lie, made an offhand joke about that fact in a post last year, he would have had no reason to think twice.
The owner of Quicken Loans, though, is Dan Gilbert, also owner of the Cleveland Cavaliers and a man whose vanity is exceeded only by his pettiness. According to multiple sources, after Gilbert read Dwyer's post, he and his chief legal counsel called Yahoo CEO Marissa Mayer directly to complain about a snarky line that read something like "Predatory Lender Quicken Loans Arena." We're not sure precisely what it said, because barely any traces of it remain online. Mayer ordered the post deleted immediately.
This wasn't just a case of Mayer responding to the whim of a powerful businessman by pitching something unflattering down the well. Not only had Gilbert's Quicken Loans just become a brand partner of Mayer's Yahoo, but this incident immediately followed on a series of corporate maneuvers seemingly designed to make Yahoo's newsroom an instrument of its marketing operation. The system did not malfunction; the system worked as designed.
---
On March 3, the day before Kelly Dwyer published his post, Quicken Loans announced a partnership with Yahoo, in which the listing tech giant would be the "technology provider" for a billion-dollar March Madness bracket contest. In the event that a contestant filled out a perfect bracket—something so unlikely it makes playing the lotto seem like a sound investment—Quicken Loans would pay out a billion-dollar award. There were also guaranteed $100,000 prizes for the 20 best "imperfect" brackets, by far the biggest prize of any online bracket contest. The contest was capped at 15 million entrants, all of whom were required to register for a Yahoo account to participate.
G/O Media may get a commission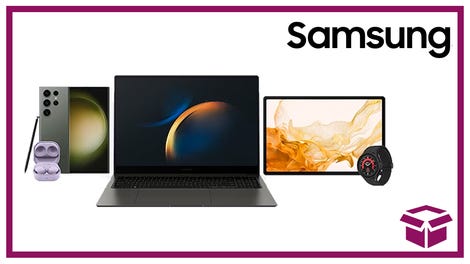 24 hour deals
Discover Samsung - Daily Deal
As Dan Gilbert was sealing the agreement with Yahoo, he was also planning a jersey-retirement ceremony for Zydrunas Ilgauskas. Media and fans wondered whether Gilbert would invite Miami Heat star LeBron James, who had played with Big Z for eight seasons and regarded the center as a friend and mentor. Adding to the drama was the increasingly live-seeming possibility that James might use his pending free agency to return to Cleveland, which he had famously left in 2010.
It was Dwyer's post about this brewing controversy that contained the line that so enraged Gilbert that he summoned counsel and called Marissa Mayer. Here is a link to the post; as you'll notice, it's dead. The post itself is gone, and while it unquestionably existed, the only evidence that it did are fragments of information scattered across the internet, like these tweets from Yahoo Sports and Dwyer promoting it:
The post was deleted so soon after going live—within a few hours is our best guess—that it wasn't even captured by the Internet Archive, or cached by Google, or preserved anywhere else that we can find online. The only text we have from the post is the first two sentences, automatically scraped by the media website Muck Rack:
As a player, Zydrunas Ilgauskas eased his 7-3 frame into influencing several different iterations of Cleveland Cavalier squads. As a knockout rookie in 1997-98, he was able to claim that he played alongside Shawn Kemp in Kemp's final year as an in-shape professional.
Something in the post—and going by the best recollections of people who read it, it couldn't have been anything other than the above-mentioned banal, accurate crack about how the Cavaliers' home court could just as well be known as Predatory Lender Arena—inspired Gilbert's call to Mayer, and Mayer's order for it to be taken down entirely, according to multiple Yahoo sources.
The day after Gilbert's call was the weekly Yahoo editorial meeting, bringing together editors from the various Yahoo media properties. According to a source with direct knowledge of the meeting, Kathy Savitt—Yahoo's chief marketing officer—explained what had happened to everyone in the room and expressed a desire to fire Dwyer. The stunned and disbelieving editors present convinced her to form an editorial committee that would decide Dwyer's fate, but weren't sure this would work as anything but a stalling tactic. One source, who wasn't present as Savitt laid down her decree, spoke of a "buzz" going around among editors that Dwyer would be fired for having angered a brand partner.
A Yahoo spokesperson, asked to comment on these events, provided the following statement:
Our editors have full oversight over editorial decisions related to Yahoo's media properties and regularly review content to ensure we are meeting our standards for accuracy, fairness, taste and good judgment.
Dan Gilbert did not respond to multiple e-mails. Kelly Dwyer told me, "Good luck with the story, and have a merry Valentine's Day." When I pressed, he responded, "Seriously, it's Phil Collins' birthday. I can't be bothered." It was indeed Phil Collins's birthday.
---
Two months before Dwyer's post was memory-holed, Marissa Mayer, Yahoo's celebrity executive, fired her second-in-command and announced in a memo that Kathy Savitt would "lead our media and editorial functions." The next day, Jai Singh, Yahoo's editor-in-chief, quit. Whereas Singh had been the editor-in-chief of CNET and managing editor of The Huffington Post, Savitt's last experience with journalism, according to her LinkedIn profile, had taken place 30 years previously, at The Cornellian. At the time of the change, Re/code's Kara Swisher explained its grim implications:
Appointing a marketing person to be in charge of editorial is probably enough of a reason for many journalists to run screaming from the building, but it's not clear what prompted Singh's exit. In addition, Savitt has a very mixed reputation — and this is me being polite — inside Yahoo.
One of the few canonical principles of journalism is that the integrity of an editorial operation depends on a church-and-state separation between it and advertising. Writing is supposed to remain apart from and independent of advertising considerations. Even in a cynical reading of the tradition, that editorial and advertising work at cross-purposes is in the end an asset, not a liability, for the marketing department; this is what provides the credibility that advertisers are essentially trying to buy or least borrow when they place an advertisement.
But at the editorial meeting the day after the post was deleted, according to a source, Savitt was utterly incredulous that Dwyer would have insulted Quicken Loans so soon after a major agreement had been signed with them. This makes no sense on multiple levels—Dwyer probably didn't even know about the brand agreement when he wrote his post because Yahoo is a huge company and Dwyer has nothing to do with March Madness brackets, and even if he did know about it, his job is to write interesting and true stories, not to promote the interests of Yahoo's advertisers—but so it goes.
Multiple sources ventured that if Bob Condor, the executive editor of Yahoo Sports, had played any part in taking down the post, it would have happened over his strongest objections, and that he not only certainly argued against firing Dwyer, but won the argument, as Dwyer is still Ball Don't Lie's editor. Still, with Singh long gone, Condor was basically on his own. The media division had no executive left in the C-suite to stand up for it, and was fully subject to Savitt's notions and whims about journalism and the role it's meant to play in promoting the interests of advertisers. Perhaps she's divined the future of media.
---
It should be noted here that Dan Gilbert and Kelly Dwyer have a history, at least insofar as any multibillionaire and basketblogger can have a history. Dwyer has written negative columns about Gilbert, and frequently tweeted about him. (Here he is calling Gilbert a predatory lender four-and-a-half years ago on the day of The Decision, for instance, and here he is just talking shit.)
Prior to the 2010-11 season, Dwyer predicted that the Cavaliers would finish 12-70. On March 16, 2011 the Cavaliers won their 13th game—they would finish with the second worst record in the NBA, at 19-63—and Cavaliers fans began tweeting at Dwyer to call him an idiot. Some looped Gilbert in. This led to an uncomfortable series of tweets in which Gilbert pretended he didn't know who "she" (Dwyer is male) was:
---
While all the sources I spoke to were dismayed over Yahoo's capitulation to Dan Gilbert, none were surprised. Multiple sources described Savitt as frequently combative in meetings, willing to fire people for simple mistakes and air dirty laundry in front of all. Two used the word "shitshow" to describe Yahoo's media operations. One former editor, when asked about Yahoo having deleted a story at the behest of an advertiser, didn't immediately know which instance I might be referring to.
---
To contact the author of this post, email kevin.draper@gmail.com Illustration by Jim Cooke