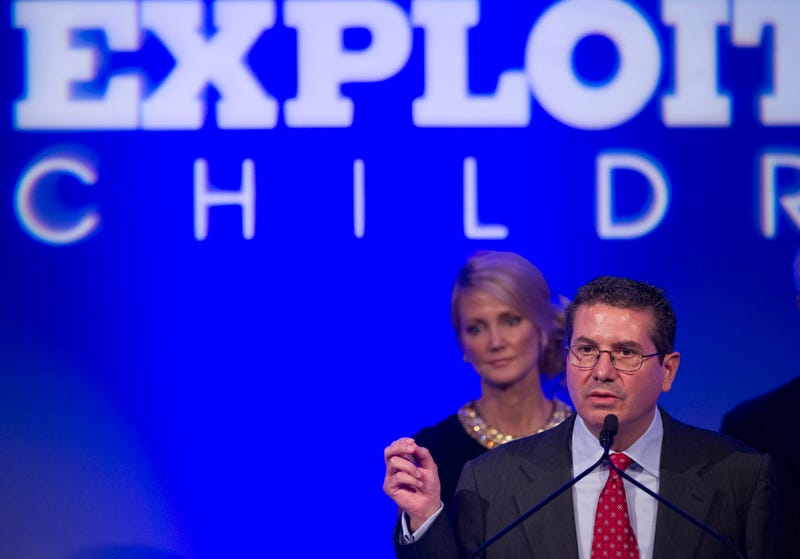 Dan Snyder is the most consistent man on the planet. The Skins owner announced this morning that his football team now has an "official mattress."

A Virginia Beach-based bedding manufacturer bought the honors.
"As the 'Official Mattress of the Washington Redskins,' [the bedding brand] will be launching a series of unique activations, including a social media program that features Washington Redskins players delivering [mattresses] to unsuspecting fans," the team announced.
The statement also boasted that the "agreement marks [the bedding brand's] first NFL partnership and major U.S. sports sponsorship."
As strange as these brand new bedfellows seem, it turns out that the Skins aren't the first football team to pad revenues via a mattress deal: The Denver Broncos, Green Bay Packers and Houston Texans have already taken the leap. Longtime Snyder watchers, though, know he's a pioneer in the mattress-endorsing business.
In 2009, while he was running Six Flags into insolvency at the speed of its fastest rollercoaster, Snyder named a provider of the "Official Mattress" of the amusement park chain, which thereby became the first theme park to have sanctioned bedding. Six Flags even began selling the official mattresses at its parks; Great Escape, the Lake George, N.Y. outpost, retailed queen-size mattresses for $1,299.
What made the unlikely deal between the theme park and the mattress maker even unlikelier is that it was finalized after Six Flags had already filed for bankruptcy. Snyder had taken over Six Flags in 2005 by leading a stockholder coup. In launching the takeover, Snyder had sent a letter to Six Flag stockholders advising them that they should hide their money "under a mattress" rather than invest in the company while the previous administrative regime was in charge. Not long after sending the letter, Snyder was running the show. And Six Flags stock, which hit $11.93 a share around the time of the coup, shortly thereafter began plummeting, and kept on falling. Snyder was booted out of Six Flags during bankruptcy proceedings, and all common stock was declared worthless.
It occurred to me at the time of the initial mattress endorsement that perhaps Snyder made the deal so anybody considering investing in any of his future ventures would know exactly which mattress they should hide their money under. Given the Skins' performance since Snyder's 1999 purchase of the team, maybe he's just giving the same sort of counsel to potential season ticket holders: Put the ticket money under a Skins-endorsed mattress instead, and you'll sleep like a baby.
h/t Dan Steinberg