With the MLB postseason comes high stakes, a tense and entertaining atmosphere, and some of the best talent in professional sports. And yet as I prepare for the best part of the baseball season, one slogan writhes around in my brain like a maggot and refuses to leave: There's only one October.

If you don't know what I'm talking about, you're lucky. In 2007, MLB ran a series of promotional spots for and during the postseason featuring comedian Dane Cook, the result of an accident involving a vat of Axe body spray and a live electrical wire. The two spots I could find online feature the Massachusetts-born Cook talking about the Boston Red Sox and the National League.
"2007 is now!" Cook announces.
"All the heart and soul has paid off," he says in this one, nonsensically.
These ads were and still are puzzling. (Jason Sudeikis had a crude but effective impersonation on Saturday Night Live.) Why was Dane Cook the spokesman for baseball, anyway? Maybe it was carefully-planned synergy for one of his projects, like his hit movie Good Luck Chuck, released in September of that year. Maybe marketing executives figured that his "bro of the people" persona would work on key demographics. Whatever the reason, it worked on me.
Campaigns in later seasons had their runs, too, and you probably remember some of them, which shows how advertising can actually work even when you're actively resisting it. "Written In The Stars" by Tinie Tempah was inescapable. Fall Out Boy's "My Songs Know What You Did in the Dark (Light Em Up)" broke out during the NHL playoffs, had its encore in the autumn, was funny for a couple of days, and is probably still lodged in your brain. These were just lame songs, though, very different from Dane Cook screeching at you. His arrogant, throaty delivery stuck with me as not even "Light A Mup" has.
These spots might not seem like bad watching a decade on, but commercials repeat. To get the full experience, you would need sit down tonight around 7 p.m. and watch a Cook spot every 10 minutes for the next four hours, twice in a row at points to simulate the network accidentally messing up the commercial schedule. By the end of one such night, Dane Cook's smug face hyping you up for the NLDS would be what it is for me and, doubtless, millions of other baseball fans who had to endure it for a month: the face of death.
G/O Media may get a commission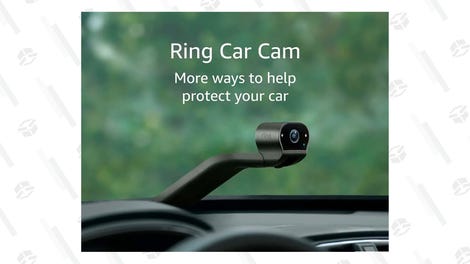 There's another, more personal factor for me: I'm a vile New England fan. The year of Dane Cook was the year the Red Sox beat the Rockies in the World Series. I obviously think about the season in which my team did well more than seasons in which they didn't. This means not only that I will forever associate the team's 2007 championship with Dane Cook, but that I am doomed to do so often.
This is my burden, my curse, the sound I will hear forever. I can reach my breaking point, cast all technology aside, and run into the mountains, far away from the rest of humanity, but when I believe, at last, that I've found peace and silence in a part of the world devoid of any sounds but nature's, the jackass will bray, and no one will hear it but me. There's only one October, he will say in that wretched voice, as my hysterical laughter is swept up by the wind. Finally, I will be ready for the MLB playoffs.