With Markelle Fultz and Lonzo Ball sure things at 1 and 2, the biggest drama on draft night was the Celtics' pick at No. 3. Danny Ainge, president of basketball operations, said Boston was going to get the same player at 3 that they would have wanted at No. 1. That was undoubtedly a wing, who would fit in better with the Celtics lineup immediately, but would it be Duke's Jayson Tatum or Kansas's Josh Jackson? We know now that it'll be Tatum in green, with Jackson going to Phoenix at No. 4. But was that always the plan?

On Wednesday, Jackson said he hadn't flown to Boston to work out for the Celtics because there just wasn't enough time after Ainge had moved down to get the third pick from Philadelphia. Back when Boston had the top pick, Jackson said, he figured Fultz was their man so there was no need to waste everyone's time. A Boston source gave a different story, telling ESPN that Jackson had refused to work out for the Celtics unless they guaranteed him they would draft him at No. 3.
Last night, Ainge revealed that there had been another workout scheduled last week, in Sacramento, and that Jackson canceled it while the Celtics' plane was in the air.
"Never talked with Josh. No one in our organization did," Ainge said. "They canceled a workout on us when we flew out to Sacramento, and they just decided to cancel it as we flew — just Brad [Stevens] and I and [assistant GM] Mike Zarren flew cross-country.

"So there was something that he didn't want to play for the Celtics."
Was Ainge angry? You bet he was angry! He said the Celtics contingent got into Sacramento, went to sleep, and flew right back out in the morning.
"I was mad," Ainge said. "Flew across country, are you kidding me? I had to get up at 4 o'clock and fly back home.

What did Danny do in Sacramento instead of meeting with Jackson?

"There's nothing to do in Sacramento," Ainge said with a smile.
Ainge said after the draft that he tried not to let the snub affect his thinking, and that Tatum was his pick all along, and maybe that's true. (He'd say it even if it weren't.) The choice between Tatum and Jackson was a fine one to have: Both had excellent freshmen years and both project well to the NBA. Tatum's more of a pure scorer, and should be a big part of the Celtics' offense right away; Jackson is a shutdown defender. Tatum is NBA-ready; Jackson may have the higher ceiling as an elite two-way player.
G/O Media may get a commission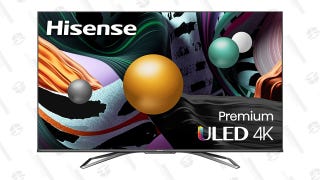 Save $350
Hisense ULED 65" Android 4K HDR Smart TV
It's a matter of preference, and Jackson clearly preferred not to play for Boston. (The feeling appeared to be mutual.) Which doesn't mean Jackson isn't going to use the Celtics' pick as motivation.
"I love competition, and I love proving people wrong," Jackson said. "I've been drafted to Phoenix, and I'm going to go there and I'm going to make the best of it. I'm going to be the best player I can be. And those teams who didn't draft me, one day they will be sorry."