The start of any given NFL season features plenty of players returning from major injuries; violence is an inescapable part of a game built on armored super-athletes ramming into each other. This year's list of comeback hopefuls, though, feels especially lengthy, and its members especially prominent. The quarterback position alone is represented by 2017 MVP candidate Carson Wentz rejoining the Philadelphia Eagles, 2017 rookie of the year candidate Deshaun Watson rejoining the Houston Texans, and 2017 shoulder-regenerator Andrew Luck rejoining the Indianapolis Colts. But while those names—and others like Julian Edelman, Richard Sherman, and J.J. Watt—are big enough to potentially reshape the playoff picture, none throw off the unique and specific joy that comes with the following sentence: Darren Sproles is back.

On Thursday night, some 11 months after tearing his ACL and breaking his arm on the same Week 3 tackle, Sproles will suit up for the Eagles in what he has announced will be his last go-round. He brings with him one of the rangiest résumés in the sport's recent history. Sproles scored his first two career touchdowns, in San Diego, on kickoff and punt returns in the same game; a few years later in New Orleans, he set a single-season all-purpose yardage record that still stands. In all, he's piled up over 10 miles of career yardage despite—or, more to the point, because of—a frame that many worried would force him out of the league altogether. Most every week for a dozen years, an eternity in the life cycle of a professional running back, the five-and-a-half-foot speedster has clocked in as a ball-carrier, pass-catcher, kick-returner, and all-around matchup nightmare. He's been not only useful but relentlessly so.
Despite Doug Pederson's assurance that Sproles' role this season "will be extensive," there are no guarantees for a 35-year-old coming off of a major knee injury. His definitional burst might be gone, and it's hard to know what he would look like without it. But if that leg is as healed as the obligatory workout clips suggest, Sproles gives the defending Super Bowl champions a backfield threat who can replace some of the production of departed bruiser LeGarrette Blount and add a dimension to the already-resourceful Philly playbook—and that's nothing next to what he'll give football fans as a whole, as they get one last chance to watch him do his thing. Sproles isn't his generation's best back, but he's arguably its most possibility-rich: a pint-sized, fun as hell, and totally inimitable parcel of football futurism. He's still here.
---
It's not unusual, these days, for a running back to excel in multiple roles. For the length of their dynasty, the Patriots have favored players who pair between-the-tackles knowhow with route trees like a tight end's—Kevin Faulk and Dion Lewis fit the same general model. Le'Veon Bell's 11th-hour holdout is based on the well-founded argument that he should be paid like a runner and receiver combined; Todd Gurley's new deal reflects the same. In the NFL as in less public workplaces, what used to be considered a bonus skill set is now something like a requirement. The back who can't smoke a linebacker on an option route is no longer qualified for the position.

G/O Media may get a commission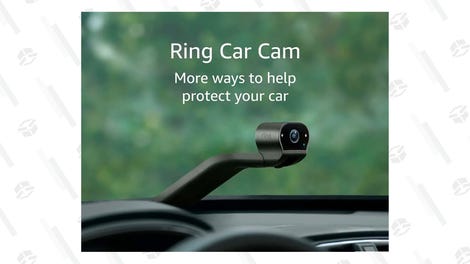 What has separated Sproles—as a strategic cog, to some degree, but more importantly and enjoyably as a viewable phenomenon—is that he has seemed not so much to participate in that broader progression as to accelerate it. Watching a Darren Sproles highlight reel, from whichever stop of his career, is like catching a glimpse of the NFL's best possible form, with all the grinding tedium replaced with a vaguely quantum-feeling combo of quickness and variation. Here's one chosen more or less at random, and after a highly recommended half-hour spent scanning similar footage, from Sproles' record-breaking 2011 campaign in New Orleans:
The basic fact of his size jumps off the screen, at first, but is soon overtaken by what he does with it. Sproles rescues a busted sweep play by dipping through whole layers of incoming defense; he gets out of a lineman's grip via what looks for all the world like teleportation. Just before the two-minute mark, he catches a pass leading him straight into the grip of a closing linebacker, reverse-hops into open air, then darts forward for another half-dozen yards. With the minor exception of classical RB-power jackhammer-type stuff—which he can also bust out on occasion—Sproles displays a full taxonomy of elusiveness: the liquid hips, the drumroll feet, the if-not-violating-the-laws-of-motion-then-at-least-raising-the-eyebrows-of-their-enforcers gift for changing direction without sacrificing a bit of speed. The longtime NFL linebacker Jonathan Vilma, Sproles' teammate with the Saints, remembers him as automatic in outcome only: "Third down and whatever it was, it just frankly didn't matter," Vilma says. "They give it to Sproles, it's a first down."
Rehashings of Sproles' story have always centered on the underdog aspect; the title of an NFL Films video released ahead of his comeback reads "Meet the NFL's Smallest Big-Time Playmaker." But like Lionel Messi, Sproles has reimagined his frame into an asset, one that lets him vanish in the line-of-scrimmage scrum and emerge from it cutting sharper than anyone should. "Most people didn't want to recruit Darren because of his size," Bill Snyder, his college coach at Kansas State, told me, "and yet he used it as a great advantage for himself. With all those 300-plus-pounders, 6-foot-6 guys in front of him, nobody could see him. You never really knew where he was if you were a defensive player, so you were a step too late."
Maurice Mack, who backed up Sproles at Olathe North High outside Kansas City before following him to the Wildcats and transitioning to defense—"I've been trying to tackle Darren ever since middle school," he laughs—got familiar with the patterns of his approach over the years. "He's patient, he doesn't try to rush it, he lets the offensive line create the hole and then all of a sudden—zoom, there he goes," Mack says. "It's very difficult trying to locate him." Sproles himself credits his reactive running style to his stature: "I can't get ahead of myself and look too far downfield, so I'm very aware of what's right around me."
Still, the predictable concerns about Sproles' height have dogged him throughout his pro career. He slipped to the fourth round of the 2005 draft, taken well after the more mold-fitting Cadillac Williams and Maurice Clarett; of the 26 running backs selected that year, 14 of which went in front of Sproles, he and Frank Gore are the only two remaining in the league. The Chargers elected not to bring him back after 2010, and New Orleans needed to offer just $6 million in guarantees to win his services; he would set the all-purpose yardage record the next year. After the Saints sent Sproles to the Eagles in 2014 for a fifth-round pick—a deal Sproles learned about on Twitter—he became a key contributor on a souped-up Chip Kelly squad, earning the first of three straight Pro-Bowl bids. "I was silly to let him get out of here and go to Philly," Sean Payton would later admit. "That wasn't real smart."
If the journeyman trajectory has weighed on Sproles—it's easy to read reports that he felt "disrespected" by the Saints as evidence of frustration over a career spent re-proving himself—it has also had the happy side-effect of clarifying the breadth and adaptability of his talent. Though he's worked with some of the leading minds of 21st-century offensive football, he owes his success to none of them in particular. He has gotten his yards in every scenario: digging behind big slabs of Kansan heft, getting out in the flat for Drew Brees screens, scampering along Kelly's hurry-up slants. His lasting power, too, is all his own. "When people would try to tackle him in the open field, it was almost impossible for them to get a clean shot," Del Miller, Sproles' co-offensive coordinator at K-State, remembers. "I don't think there's any question that's contributed to the longevity of his career."
The aggregate numbers are plenty impressive on their own. Even a subpar season in 2018 would get Sproles to fifth place on the career all-purpose yardage list, just ahead of Marshall Faulk and Tim Brown and just behind Emmitt Smith and Walter Payton. He's averaged 4.9 yards on his 686 carries and 8.8 yards on his 714 catches. But his walking-legend status—"You only see a Darren Sproles type of player come around once in your career," Brees has said, and there's a burgeoning, if maybe over-optimistic, Hall of Fame case out there—rests on those moments when the matchup problems he has always presented were made fully and frighteningly manifest. The ur-Sproles Game, for my money, came in the Big 12 Championship way back in 2003, when he totaled 235 rushing yards and 88 receiving yards against the heavily favored Oklahoma Sooners in a 35-7 blowout victory. "It wasn't a surprise by any stretch of the imagination," Snyder says, somehow, of a running back shorter than Bob Costas taking apart the top-ranked team in the country.
Professional installments include Sproles' 2009 divisional-round performance against the Indianapolis Colts as a member of the San Diego Chargers, when he filled in for an injured LaDainian Tomlinson, put up a whopping 328 all-purpose yards, and broke loose for the 22-yard game-winning score in overtime. There's also his imagination-igniting debut in New Orleans—seven catches for 75 yards, a punt-return TD, what we can only assume was a sizable pool of saliva at Payton's sideline station—and his second game as an Eagle, featuring a career-high and much-needed 152 receiving yards in a 30-27 win.
The interesting thing about those games, in hard football terms, was that they condensed into neat statistical packages the threat he presented to a defense and highlighted the adjustments he forced to keep those totals from popping up week-to-week. "He was so dangerous that [opponents] started doubling him and trying to have a safety help a linebacker and all of these things, and it opened up the passing game like I've never seen before," Vilma says. "Everyone was getting one-on-one coverage on the other side … all because of the dangers of Sproles." But the really fun thing about them was purer: On a given afternoon, and to a greater and more immediately observable degree than any of his superhuman peers in the NFL, Sproles could leave the world's best tacklers incapable of much more than wrapping up the dust kicking off his cleats.
It's tempting to see his influence all over the 2018 version of football; Vilma names Sproles, Faulk, and Priest Holmes as all-purpose forebears to the likes of Bell and Gurley. Alvin Kamara won last season's Rookie of the Year award in New Orleans essentially by performing an extremely convincing Sproles imitation; at times, only the number seemed different. Vilma, though, cautions against labeling anyone the next Darren: "Until I literally see linebackers and safeties doubling a freaking running back that's like five-foot-six, I'd say he still was one of the best, if not the best, at that dual-threat."
Sproles' former coaches and teammates don't doubt that he can return to his previous condition in 2018; his weight-room and practice-field reputation ranges from uncommonly dedicated to I had to stop lifting with him out of fear for my personal health. Even with a full recovery, though, there might not be any outings on quite that former scale left. The Eagles are good enough, and Sproles is old enough, that he figures to be a peripheral participant, a gameplan wrinkle, returning punts and offering a third-down safety valve as needed.
But any time he does touch the ball, there's still a chance you'll see a sequence you'll never see again. Sproles can turn safeties' legs to stacks of Jell-O; he can bring a new level of literalism to the phrase "bounce off a tackle." He might, at some point over the coming four months, stretch a five-yard checkdown into the play of the season. At essence, he's a kind of riddle. We just can't let him get out in the open field, goes the standard coach's line about defending Sproles, but that's the thing: He opens the field as soon as he steps onto it.