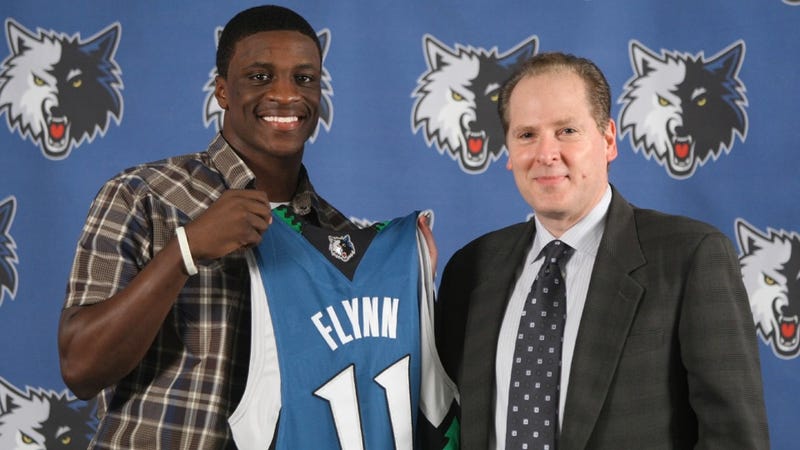 So we told you about Dan Gilbert's son, who won the draft lottery tonight, but was born with neurofibromatosis, a disease that means tumors can grow throughout his body without warning.
Whereas Minnesota Timberwolves GM David Kahn is just a festering sore on the NBA's body politic.
"This league has a habit, and I am just going to say habit, of producing some pretty incredible story lines," Kahn said. "Last year it was Abe Pollin's widow and this year it was a 14-year-old boy and the only thing we have in common is we have both been bar mitzvahed. We were done. I told Kevin: 'We're toast.' This is not happening for us and I was right."
Perhaps the Timberwolves will have better luck next year, when they will win the lottery after David Kahn is fired, deported, sent to Spain, and forced to work as Ricky Rubio's houseboy. Say hello to Harrison Barnes, Minny! The Clippers own the T-Wolves' pick next year. Even when you win, you lose.