The Red Sox and Rays cleared the benches last night which, by itself, is barely worth mentioning but then someone put a microphone in front of David Ortiz's face after the game. Ortiz was not very happy with Tampa's ace David Price, who plunked him with the very first pitch Ortiz saw since hitting two home runs off Price in the ALDS last year. Among other things, Ortiz said he lost all respect for Price and called him a "little bitch."
Ortiz, who did not play in Price's last start against the Sox in Tampa, went on to call Price a "little girl" and termed the situation a war.
"I was surprised. You can't be acting like a little girl out there," Ortiz said. "You aren't going to win all of the time. When you give it up, that is an experience for the next time. If you are going to be acting like a little b—— every time you give it up and put your teammates in jeopardy, that is going to cost you.

"I was going to let him know. I respect everyone in this league and expect the same from everyone. If you are mad because I take you deep twice, let me let you know. I've got almost 500 home runs in this league. That's part of the game, son."
Price, obviously, played the "establishing the inside" game and deflected questions about his intent to hit Ortiz. Price, obviously, is full of shit. But who cares? Giving up home runs is part of the game just like getting plunked by a salty pitcher is. Whatever. The benches get warned, the manager of the hit-batsman flips out about the unfairness of also being warned, he gets tossed, and we all move on. John Farrell played his part and was tossed.
Things took a turn to the absurd in the fourth when Price hit another Sox batter and the benches cleared. Ortiz lost his mind. Mike Carp felt he was hit intentionally. Mike Carp clearly lost his mind. The umpires, correctly assuming that no one is actually trying to hit Mike Carp, allowed Price to remain in the game. That's when bench coach Torey Lovullo, filling in for the ejected Farrell, lost his mind and was promptly tossed. David Price 2, Boston coaches 0.
G/O Media may get a commission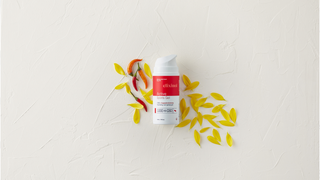 Eventually everyone calmed down and the game resumed. Fast forward to the sixth inning and Evan Longoria's at-bat against Brandon Workman. Workman sailed a pitch behind Longoria's head and was immediately ejected. Third base coach Brian Butterfield was also automatically ejected. Ted Williams's frozen dome is basically managing the game at this point. The Red Sox had four ejections and three hit batsman (Jonny Gomes was also hit) to Tampa Bay's...nothing.
The Red Sox eventually regrouped and were on the right side of the only score that really matters. In the 10th, A.J. Pierzynski drove in Gomes from first on a walk-off triple, giving the Red Sox a 3-2 win. First pitch tonight is at 7:15 on FOX, so maybe check in to see what happens next.
[ESPN]