That's a painful headline to write, and especially inconceivable after the histrionics that followed the NBA's veto of a deal that would have sent Chris Paul to the Lakers last week. It was a power trip, a violation of Dell Demps's autonomy, and maybe even an anti-trust violation: and as it turns out, a shrewd move by a man inured to criticism.
The Hornets roster is a mess. Right now, they'd start Jarrett Jack at point, Eric Gordon at the 2, Trevor Ariza back in his natural position at small forward, the just re-signed Carl Landry at PF, and Emeka Okafor at center. That's a terrible team, a 25-win team at best. [UPDATE: prorate that for 66 games.] How on earth can it be better than the Lakers package that was shot down?
Think future. I think we all got tricked by the inclusion of Pau Gasol, the only true star in the deal, even though New Orleans would have flipped him to Houston. The Lakers trade had some big names, but what did it really offer the Hornets? The league's best sixth man as your new centerpiece? One-dimensional, 28-year-old Kevin Martin as the youngest guy coming over? More salary commitments? It would have been an even trade, and seemed more even because we're not accustomed to seeing the Lakers give up fair value. But it was a trade for a team just a couple pieces from contending, not a moribund, orphaned franchise that's blowing up to start over. The Clippers haul, on the other hand, is exactly what they need. A cornerstone player in Gordon, a project with potential in Aminu, a major trade piece in Chris Kaman's expiring contract, a number one draft pick from a likely lottery team, and a ton of financial flexibility (they could keep Kaman and amnesty Okafor, and would have $40 million in cap space going into the season).
If I'm a prospective buyer, this is a team I wouldn't mind inheriting. But is this a pyrrhic victory for Stern, protecting the Hornets at the expense of the league's credibility? The meddling "hurts the NBA", goes the received wisdom. But who is "the NBA?" The fans? They don't care about the fans. It's not the players, because we just had an ugly lockout to determine just how deep the players would get fucked in the ass. No, David Stern remembers just who elected him commissioner, and who has the real money and control, and who he's thrall to. By vetoing the Lakers deal, David Stern guaranteed the owners Jerry Buss's continued luxury tax dollars, kept another superstar away from one of the "haves," and drove up the asking price for buying into the league.
G/O Media may get a commission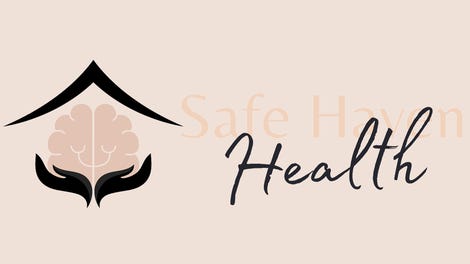 Addiction counseling
Safe Haven Health
Stern's taken criticism before, and he honestly doesn't give a shit what you think about some fanciful concept of "integrity." He's got his own bosses to please, and they're all thrilled this morning. And if us little people are satisfied enough to put away the torches and pitchforks, that's just gravy.