The NBA Closer is written by Matt McHale, who gets some serious NBA overload on Wednesday nights. When he's trying to get the pick and roll out of his head, he can be found cracking corn at Basketbawful. Enjoy!

Chris Paul made nicknaming history last night. Last night, Paul had the following to say about his All-Star teammate: "I call David West the 17-foot assassin." If the last sentence made you gasp in equal parts shock, awe, and fear, I can totally understand, but please get your mind out of the gutter, okay? West earned the nickname because of his ability to casually drop in long jumpers, and he hit a big one last night - maybe his biggest of the season - with 0.6 seconds left to give the New Orleans Hornets a 100-99 victory over the Cleveland Cavaliers.
LeBron James (21 points, 3 rebounds, 8 assists) hit one of his trademark driving layups to give the Cavs a 99-98 lead with 7.7 ticks on the clock, but he couldn't contain Paul, who drew three defenders on the final play before hitting West for the game-winner...just like Byron Scott drew it up. "We knew we were going to have a chance to get the ball to Chris Paul and let him create. We knew we were going to get a good look at it. If we got the shot, we didn't want to leave a lot of time on the clock. It was 0.6 when David nailed it. It worked to perfection." No kidding. Although, and I mean no offense to Scott, but designing a play that calls for Paul - who had 20 assists and only 1 turnover in 42 MVP-esque minutes - to "create" is a pretty easy call to make, isn't it?
Bron Bron tossed up a 75-foot prayer at the buzzer that went ignored by God (maybe the Lord had money on the Hornets), and then he threw a King-sized tantrum, punching his fist and complaining to Cleveland assistant coach Mike Malone before heading to the locker room (and this was after he was seen yelling at teammates during the fourth quarter). Is LeBron James about to choke a bitch? If so, can I volunteer Wally Szczerbiak for the honor? Western Conference Playoff race update: The win allowed New Orleans to hold onto the West's top spot. Stay tuned.
Must not make "Suns set in the East" joke. Damn it! The Suns are going to be hard-pressed to rise out of the wreckage of the Western Conference Wars, but if they do, they're probably hoping they won't have to face Detroit or Boston. Phoenix went 0-2 in back-to-back games against the East's top two teams, although last night's 117-97 pounding at the hands of the Celtics was a little more dispiriting than Monday's overtime loss to the Pistons. Kevin Garnett got a nice "M-V-P!" chant for his 30-point night, and Paul Pierce - who scored 27 himself - was fine with that.
"I couldn't have imagined it a year ago. The whole face of the Celtics turned around when the trade happened with [Garnett]. Everyone talks MVP, and they talk about numbers, but this guy has changed the whole culture around here." That's a pretty sound argument, if you ask me. Meanwhile, Shaq's pick for MVP is his old nemisis, The Black Mamba. "The Kobester. He's an assassin. With LeBron coming in right behind." When asked whether Garnett deserved consideration, The Big MVP Voter said: "I'm going to have to go with my guy (Amare Stoudamire) before him. All day, every day." Oooookay.

Gonna fly now! You know that training montage scene in the original Rocky movie where Rocky's beating up big hunks of meat, and chasing after live chickens, and running around the city with a bunch of people inexplicably following him, and Bill Conti is singing "Getting strong nooooow....gonna fly noooooow," and you suddenly realize that Rocky has become some sort of unstoppable fighing machine who could punch holes through granite walls and live on a diet composed of broken glass and rusty nails? Well, that's the feeling I'm starting to get from the Philadelphia 76ers. I know that sounds like a grand overstatement, especially since the team is only 37-35. But they've gone 11-2 so far this month, with wins over the Celtics (in Boston), Nuggets, Spurs, Pistons (in Detroit), and Suns (in Phoenix).
G/O Media may get a commission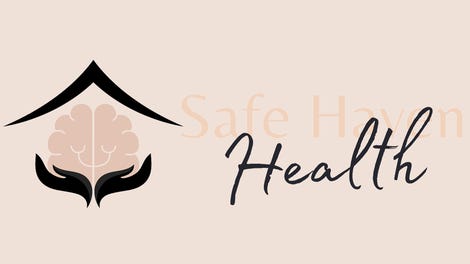 Addiction counseling
Safe Haven Health
The latest victory was a 121-99 mandangling of the Chicago Bulls. Andre Miller set the pace with 18 assists, Andre Iguodala dropped in 21 points, and Lous Williams came off the bench to score a game-high 23 points. Thaba Sefolosha led Chicago with an ultimately meaningless 20 points.

The Hawks are hearing footsteps. But thanks to a 115-96 victory over the Milwaukee Bucks, Atlanta maintained their slippery hold on the Eastern Conference's eighth playoff spot. I'm not sure if the dirty birds have a slogan for their late-season push, but I'm thinking it should be something like, "Four More Games!" Joe Cool scored a game-high 28 to go along with 8 assists, and Josh Childress added 20 off the bench. Mike Bibby had 16 points but appeared to sprain his surgically-repaired thumb in a third quarter collision with Milwaukee's Dan Gadzuric. Uh oh. Speaking of injuries, Andrew Bogut (27 points, 9 boards) left the game during the fourth quarter after Atlanta's Marvin Williams hit him in the face. Bogut's nose might be busted, and that'll really hurt his modeling career. [Arnold Schwarzenegger voice] But them's the breaks! [/Arnold Schwarzenegger voice]

The Strange Case of Doctor Detroit and Mr. Piston. The Pistons have been stuck in a big win/bad loss cycle ever since the All-Star break. Last night apparently was the "bad loss" part of that cycle as Detroit dropped an 89-82 decision to the previously struggling Toronto Raptors. Chris Bosh was the wrecking ball to Detroit's dilapidated building, and T.J. Ford - who's recent pouting and gunning apparently convinced Jose Calderon to surrender his starting job - finished the urban renewel with 15 points and 9 assists. Chauncey Billups, who had 24 points and 9 assists, tried to explain away his team's focus problems after the game. "Our thing is not the division or the East. Our thing is the whole thing. That's the way we think." Riiiight. Well, good luck with that, Chauncey.
In all fairness to the Pistons though, they were without leading scorer Rip Hamilton (sore left hip) for the second straight game. What's up with all the hip injuries this season? I thought that injury was reserved for old, sick people.

Where the hell did this come from? After taking a 50-game (or so) nap, Vince Carter suddenly cares again. Last night he scored 22 points and grabbed a season-high 14 rebounds to help the Nets beat the Pacers 124-117 and stay within a half game of Atlanta for the final playoff spot in the East. Look, are we sure this is the real Vinsanity? I keep expecting to read a report that Lawrence Frank found an empty body snatcher pod in the team's locker room or something.
Speaking of passionate resurgence, Devin Harris added another 22 points and also dished out a career-high 15 assists...wait, he can pass?! Did Mark Cuban know that before he traded Harris to New Jersey? Maybe he was too preoccupied with his fight against the blogging menace to noticde. Mike Dunleavy Jr. tried to play hero for the Pacers by going off for 33 points, 6 rebounds, and 7 assists, but as has often been the case throughout his career, he came up short. But according to Indiana's Jeff Foster, it's not all doom and gloom. "It's been a disappointing season for us, but with 10 games to go we have a chance to salvage it and make the playoffs." He's kidding, right?

Must-not-see TV! Heat! Knicks! A thrilling overtime duel! What more could you possibly ask for? Other than for a merciful God to look down from his Easy Chair in the clouds and cause the very earth beneath us to open up and swallow both teams, of course. After 53 hard-to-watch minutes of pulse-stilling excitement, New York outlasted Miami 103-96. According to the Associated Press recap, "These didn't look like two teams trying to lose." Please excuse the noisy squelching of my huge throbbing brain as I scream, "Duh!" As far as I can tell, nobody ever accused either team of trying to lose. Tragically and dramatically sucking, yes, trying to lose, no.
Spurs 97, Clippers 88. This is what we call a mercy killing, folks. Chris Kaman returned from his fake injury, but apparently he didn't use the time off to devise a way to stop Tim Duncan, who had game-highs in both points (26) and rebounds (12). The Clippers shot 39 percent - thanks in large part to Corey Maggette's 7-for-23 shotspasm - and make me very, very sad.

Now that's more like it! After a rough post-Streak stretch that saw them lose three out of five games, the Rockets have strung together a couple wins against sub-.500 teams. And Tracy McGrady (23 points, 11 rebounds, 9 assists) suddenly thinks he's all clutchtastic and stuff. "The fourth quarter, usually the best player has got to step up and lead the team. I just couldn't afford for us to lose the game, so I had to impose my will on it." Please note that it may, in fact, be easier for T-Mac to impose his will in a meaningless regular season game against the 18-52 Timberwolves and the iron-fisted defense of Marco Jaric than it will be come playoff time. But I guess we'll see, won't we?
Now that's more like it, Part 2! Nothing cures a case of the late-season doldrums quite like a trip to Seattle. These days, anyway. And thanks to the kindly walk-all-over-us-ness of the SuperSonics, the Wizards bounced back from an ugly loss with a104-99 win. Tough Juice and Antawn did their usually dirty work (a combined 38 points, 17 rebounds, and 13 assists), but the real one-night superstar was Roger Mason, who rose dramatically off the bench to drill five three-pointers and score 22 points. Kevin Durant tried to put a stranglehold on the Rookie of the Year award by netting 32 points and grabbing 7 rebounds.

I wrote this line before the game had even started. "The Lakers beat the Bobcats. How else did you expect this one to end?" Nice, huh? Nostradamus I ain't. The 'Cats jumped on the Forum Blue and Gold early, held off a late rally, and finally beat the Lakers 108-95...in L.A. no less. Jason Richardson and Raymond Felton got sick yesterday morning after eating breakfast, but they both recovered enough to throw up all over the Lakers: Richardson had 34 points and 10 rebounds and Felton added 13 points and 10 assists.
With 3:40 to play and Charlotte leading 100-86, Kobe got the boot after bustin' on referee David Jones for a foul call he strongly disagreed with. That little outburst raises Kobe's season total for technicals to 15, and one more will earn him an automatic one-game suspension, so expect a more introspective Mamba over the final 10 games of the regular season. Bryant left the Staples Center in a big huff and didn't speak to reporters, and Phil Jackson was even more enigmatic than usual. "Well, I may look like I'm here to explain something, but I have nothing to explain. I can't explain it, so don't ask me any questions. It just looked like we were out of character, tremendously out of character, in more ways than one - irrational play at times, inconsistent at best, but some poor judgments, poor decisions." When a reporter asked him about Kobe, Jax smiled that annoyingly smug smile and waddled out of the interview room. Way to be good losers, guys.
Western Conference playoff race update: The Lakers fell into a three-way tie for second place (with the Rockets and Spurs), one full game behind the Hornets.