The tell is how little Dayton Moore is trying. The Royals' general manager could point to the statistics that show Luke Heimlich is highly unlikely to reoffend. He could go into detail about how sex-offender registries and similar banishments don't work, especially for juvenile offenders. He could even pull from the playbook of the neighboring Chiefs when they drafted wide receiver Tyreek Hill*, going into detail about the ways the team and Heimlich will work together to make sure Heimlich will be an upstanding citizen. He could talk about the many ways in which juvenile and adult "justice" is broken, how the systems have failed to make us a safer nation or make people convicted of crimes into better people, and point out that fixing those systems isn't his job—as it shouldn't be.
But delving into the many complications of this issue would also require doing away with the convenient fiction that baseball teams are bastions of moral character that make their communities better, rather than billion-dollar businesses protected by an unofficial monopoly status. So Moore has to reach, and every time he reaches he sounds even stupider than before. This is no surprise. After all, Moore also said last year that porn causes domestic violence. And the Royals already have pulled stunts like this, aligning themselves with an anti-porn group that that's part of a larger movement to blame a lot of society's problems on porn.
There's scientific research showing that porn isn't the cause of all our problems. Somehow, Moore missed out on that.
G/O Media may get a commission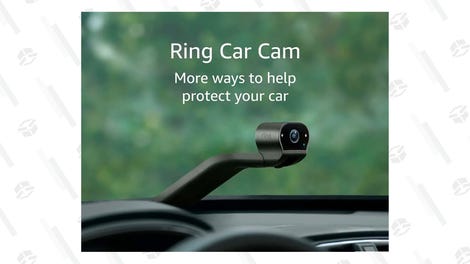 So, no, I don't give Moore points for suddenly realizing that maybe zero tolerance doesn't work, because there's no evidence that he (or any other sports executive) arrived at that point for any reason other than because now it's convenient for him. Moore is a clean-cut white guy who loves Jesus—heck, he gives Jesus credit for the Royals winning the World Series—and it seems clear that his sympathies are being extended to Heimlich in part because Heimlich, too, is a clean-cut white guy who loves Jesus. It's easy to empathize with someone in whom you see yourself.

Which is why, even if Moore has hit upon the answer that criminal-justice reformers want, he will continue to sound like an idiot. That's how you get moments like yesterday, when he blamed the people upset by his idiotic comparison of Jarrod Dyson being caught with performance-enhancing drugs (not a crime) to Heimlich's child-molestation charges (a crime). The problem, he says, is the national media—quoting him directly—somehow took him out of context. But in his conversation with The Athletic, Moore offers no evidence he was taken out of context (because he wasn't), so instead he explains that the problem is the national media, unlike the locals guys in Kansas City, don't know his heart.
Sure. What tells me a lot about Moore's heart is that, when asked if he was reaching out to Dyson to apologize, he said "I can." It apparently hadn't even occurred to him.
The only person who seems to be thinking clearly in all this is Dyson himself, who has been put in a horrible position and yet handled it extremely well. He said he had no ill will for his former boss, but wouldn't be reaching out either. "At the end of the day, I ain't put it out," Dyson told The Athletic, "so I ain't going to be doing no calling."
Will the Royals' farm system find a way to sign Heimlich? Almost surely. And when they do, Moore and his ilk will pat themselves on the back for being so forgiving, so progressive, probably throwing in a quote from Jesus. Will they be so forgiving for the next player who lived than a less-than-perfect life? Who doesn't look like them and pray to their god? Who perhaps doesn't believe domestic violence is caused by porn? That's anyone's guess.
Correction: The article has been updated to reflect that Dyson no longer plays for the Royals and that the Royals directly sign minor-league players.