De'Aaron Fox will almost certainly be a top-five pick in Thursday night's NBA draft, although this draft is silly with point guards and he will likely be the third lead guard selected. It's inevitable that Fox will be judged alongside Markelle Fultz, Lonzo Ball, and Frank Ntilikina as this class of point guards ages up through the NBA, and Fox's heroics against Ball in the NCAA tournament have seeded what could be a cool-as-hell rivalry going forward as both settle into life in the NBA's Pacific Division (probably).

Bleacher Report's Jonathan Abrams dropped a profile on Fox this afternoon, in which he sketches a portrait of an extremely grounded star athlete who loves to play video games. He comes off as ambitious, but not brash, the sort of level-headed college prospect any NBA team would want. Fox doesn't seem eager to talk shit at the moment, although he has been routinely criticized by hypeman supreme LaVar Ball. Here's Ball before the Kentucky-UCLA game:
He can't mess with Zo. You can have 40 points and Lonzo can have two points and make the game winner, and I'm going with him. You had more points, but look at who won the game. I guess [Fox] really didn't outplay him. It's a team sport. All my boy is worried about is his team winning.
And here he is after Fox's explosive game.
They came up short, but one game doesn't define his season. No one is going to take De'Aaron Fox over him because of one game. It's about your body of work, and people know what he can do.
G/O Media may get a commission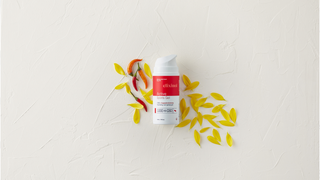 For his part, Fox doesn't seem too bothered by it. After all, he did drop 39 points on UCLA when he knocked them out of the NCAA tournament. However, Fox's father, Aaron, couldn't help but get some (accurate) digs in:
"My son already ate his ass up twice," Aaron Fox says of Lonzo Ball. "[LaVar] can say what he wants to say. I just tell him to go back and watch the film. That's it. All that yap, yap, yapping, I don't even got to respond to that. We played them twice. Twice his son got outplayed. I always tell [De'Aaron], let your game speak for it. You ain't got to talk. You ain't got to fuss."
Aaron once again proves that "Scoreboard!" is the purest and most unassailable unit of trash talk.