Subject: Are you fucking kidding me.

From: Gage Ecker
To: The Staff


It's already 9:49 am here on the East Coast and you have NO coverage of the Bruins brutalizing, embarrassment of the Penguins last night. You better be writing up one hell of a piece because this is inexcusable. I've never been mad with this site until today. Thanks for pumping the Heat though ("Heat Check"), because I missed that on SportsCenter this morning.

PS - Check out Jack Edwards' Twitter feed from last night. His live tweets demoralizing NBC's coverage of the game is priceless.
Subject: RE: Are you fucking kidding me.
From: Gage Ecker
To: The Staff


1:32 pm. Seriously guys? WTF is going on down there?? I mean I love reading about skunks at Dodger Stadium and Chandler Parsons going to prom, but this is a real sports story about a team taking a commanding 2-0 playoff serious lead, on the road, and with extreme force. It's almost as if you're not covering it intentionally, and if that's the case, you better have a damn good reason.
Subject: Heres a tip! <("<)
From: Ryan Tyler
To: The Staff


How about reporting something on Kobe tearing his ACL. Is every one of your fucking employees sleeping or something to write a shitty, cynical article about how Dantoni ran Kobe into the ground or some condescending dribble. Also, your new website format is absolute horse shit. It is incredibly obnoxious on my iPhone screen. Really, who fucking thought that looked better? Hellen Keller finger painted more stimulating images than your format.

With that said I really enjoy reading your site. It's about as enlightening as a conversation with a homeless born again Christian.

-Ryan Tyler
G/O Media may get a commission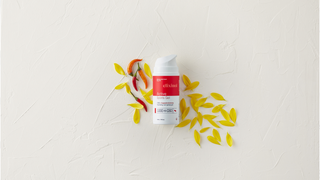 [Ed. note: Ryan sent this email at 4:49 a.m. ET on a Saturday.]
Subject: a tip
From: Mike Posner
To: The Staff

[Copyrighted photo of the tip of a penis.]
Subject: friend
From: Mike Posner
To: The Staff

I'm so sorry- my friend took my phone and sent you a horrible email. I did not do that. I'm a big fan of your site. Again, I'M SO SORRY!

Subject: Deadspin blows.
From: Gabe Maciolek
To: The Staff
CC: Gabe's Friends


Guys your new format sucks. It's so bad. The promoted stories, the NASCAR headlines, the "discuss" articles. Oh and the commenting is terrible. My friends and I would have group messages messages about the comments, now you can't even read them. Blow me.

PS: whoever came up with the word gif should be deported just like any of your employees that post them.

PPS: I've cc'ed my friends.

Sent from my iPhone

—

From: Tommy Craggs
To: Gabe Maciorek
CC: Gabe's Friends, The Staff


Sorry to let you down, guys.

—

From: Gabe Maciorek
To: Tommy Craggs
CC: Gabe's Friends, The Staff


Blow me have been a little harsh. Sorry bro. But again, your site has gone downhill since you broke the t'eo story.

Sent from my iPhone
Subject: golf

From: Smits, Garry
To: Drew Magary


You couldn't be more wrong about golf, or the people who play it on the professional and amateur level. You're making the same lame-ass mistake of comparing to pro team sports. Not the same thing. Not the same planet.

Are there cheaters in professional golf? Well, possibly Vijay Singh, depending on the outcome of his investigation. Then theres…. Hmmm …. That's right. NO ONE ELSE! Guys get rules wrong sometimes and then they get penalized for it.

I'd offer to debate you on this one day but I know you wouldn't enjoy getting owned.

Garry
Subject: BAD COACHES
From: Daryl Caldwell
To: Drew Magary


IT ISN'T JUST IN COLLEGE. HIGH SCHOOL SPORTS IS A JOKE. FROM TEACHERS LOUNGE DEALS FOR THE SCHOOL EMPLOYEES KIDS TO GET ON VARSITY THEIR FRESHMAN YEAR (OR TO START THEIR FRESMAN YEAR) TO BROWN NOSING DRINKING BUDDY PARENTS, IT HAS NOTHING TO DO WITH PLAYING THE BEST PLAYER OR TEACHING THE SPORT. IT'S ALL ABOUT CHEATING TO GET "MY KID" A SCHOLARSHIP OFFER, OR THE LEGACY OF THE COACHES AND GETTING IN THEIR 30 YEARS. HELL AROUND NORTHEAST MISSOURI MANY OF THE SCHOOLS DON'T EVEN HAVE THEIR BEST ATHLETES GO OUT FOR SPORTS, ESPECIALLY GIRLS. AND THE MISSOURI STATE HIGH SCHOOL ACTIVITIES ASSOCIATION; AKA MSHSAA (OUR GOVERNING BODY FOR H.S. SPORTS) IS RUN BY COACHES, NOT PARENTS. IN FACT JUST A FEW YEARS AGO EVEN A NON TEACHER OR SOMEONE WITHOUT A COLLEGE DEGREE COULD BE A VARSITY COACH (AND MANY SCHOOLS HAD THESE PEOPLE), BUT THE TEACHERS UNIONS WHINED AND BULLIED MSHSAA A FEW YEARS AGO INTO MAKING IT COLLEGE EDUCATED ONLY.

Daryl Caldwell, Crop Insurance Adjuster
Subject: [no subject]
From: Denise
To: The Staff


Hi, Where can I go to buy a Rinspeed in the Tacoma, Wa. area and who makes them? I am looking for the size that is about as big as a motorcycle and you can attach a back to it that makes it look like a truck. Thank you.
Subject: GRILLED CHICKEN SALAD
From: berryhills56
To: Albert Burneko

Hello
I will like to place an order for individual chicken salad for 150
people on 17th of April and pick up time is 4pm .This for my Son
Birthday Party and let me know if you don't serve chicken salad and
email me your menu so i can choose other option from it.
The food will be picked up by my courier and I am ready to pay the
full payment with my credit card so get to me with the following
information below......
Restaurant Address:
Total cost for the food:
Cell Phone #:
Subject: Idiot
From: Joe Young
To: Drew Magary

Well Drew once again you reporters are about as backward and ignorant as you can be. because you assume that the south is back in the 1800's that everyone here is a racist. well you jackass there is more racists up north and up in the northwest than anywhere that i know. there seems to be more white supremiest groups up there than anywhere in the south you meathead. look up everything before you right you wanna be. and futhermore most african americans use the n word and the reverse racisim is more than anything in this country so lets start looking at that
Subject: NHL Hockey Lockout Commentary
From: Patricia Dawn Robertson
To: The Staff

Dear Editors,
Read your blog reply to my satire on the hockey lockout with great interest.
Could you please take it down? I find Barry Patchesky's "I hate you" comments to be spiteful and defamatory.

Thank you.

Patricia Dawn Robertson
Subject: Nice try
From: Joe Gantz
To: The Staff

I am disappointed…

Your site seemed like a good one …but then you leave "F-bombs" in the headlines so I can't use this with my kids. The irony is that just yesterday I was talking to my 10-year old about how swearing doesn't make you a "big" boy. Mostly makes you look silly.
Subject: Reservation.
From: Williams Cole
To: The Staff

Good day,
I want to make a Reservation for a group of 4 people coming to your area from 20th to 30th of June 2013. Please do tabulate/write down the total cost of the accommodation for the 10 Nites.

We will prefer 2 double rooms but if is not available then we will go for 4 single rooms OR an apartment that will be ok for the 4 persons for the 10 Nights. Also we will be happy if any special discount is given to us.

Get back to me immediately with the total cost, and kindly confirm if you accept check payment.

Kind Regards,
Williams
Dead Tweets