Welcome to the Deadspin 25, a college football poll that strives to be more democratic and less useless than every other preseason poll. Leading up to the college football season kickoff, we will give you previews of the 25 teams that you, the readers, voted to be most worthy of writing about. Now, No. 4 Alabama.
The Crimson Tide are an objectively successful football team that wins plenty of games, brings in tons of money, and sends loads of players to the NFL each year. That being said, if you like the Crimson Tide, chances are you suck just like your team.
Some Alabama fans:

G/O Media may get a commission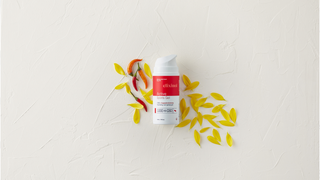 Okay, on with the preview.
The biggest question facing Alabama is the same one facing half of the SEC: Is your quarterback good enough? Let me help you out with the Crimson Tide's answer: No.

The current front-runner to win the starting gig is Florida State-transfer Jake Coker. Last season, Coker was beat out by Blake Sims, who went on to have a very forgettable year, and after having another full offseason to establish himself as the starter, Coker failed to do so and is still competing for the job. Alabama is by no means fucked with this guy under center, but he's not the kind of guy who can go out and win games by his damn self.
The Crimson Tide once again have a couple of monsters in the backfield, where Kenyan Drake and Derrick Henry will line up as the primary running backs. We'll get to Henry in a second, but don't sleep on Drake. He only saw limited action last year due to a broken leg suffered in October, but he's talented as hell and should make plenty of noise as the No. 2 option in the running game.
Out wide, the Tide will line up Oregon State-transfer Richard Mullaney and Chris Black, and will get support from tight end O.J. Howard. Of course, none of them will be the next Amari Cooper because that man is from another planet, but the unit is still very good and will make life for Coker, or whoever starts at quarterback, very easy.
Like usual, the defense will be this team's biggest strength. Defensive ends A'Shawn Robinson and Jonathan Allen are both back, which is a very good thing if you like Alabama. Throw in nose tackle Jarran Reed and you've got a line that's going to terrify every offensive line the SEC has to offer. Behind them will be Reggie Ragland, who will be the sole returning starter in the linebacking corps. Because this is Alabama, Ragland will have the support of something like six more five-star backers, so the front seven will once again be vicious.
A Guy To Know
Derrick Henry had a great 2014, racking up 990 yards and 11 touchdowns while splitting time with T.J. Yeldon. With Yeldon gone to the NFL, the bruiser will take over as Alabama's primary running back.
When he isn't busy laying out his own quarterback, Henry's 240-pound frame dishes out some spectacular punishment. He's not the SEC's most dangerous running back, but that's only because the conference boasts some of the best running backs in the country. This year will be a bit tougher for Henry, as he will become the offense's No. 1 threat, but couple his ability with Alabama's offensive line, and chances are that he will spend the season blessing us with Vines and GIFs of him trucking puny defensive backs.
Can They Make The Playoff?
Of course the Crimson Tide can make the playoff, but there are a lot of questions yet to be answered regarding the quarterback. Coker isn't good enough to lead the team, and though Henry is, the Tide doesn't have anyone out wide talented enough to mask all of the quarterback's deficiencies.
Losing a duo like Yeldon and Cooper—a receiver who is probably going to be the NFL's Offensive Rookie of the Year and a running back who was a home-run threat on every carry—would be a death sentence for a lot of other programs. Alabama has plenty of five-stars in the ranks to be very good, but in order to make the playoff, it has to beat seven other very good teams, and the Tide do not have the roster or experience in the right places to dominate the way they did last year.
Is The Coach A Dick?
Nick Saban is a Process-obsessed wang who doesn't give a shit about his players and was too much of a weenie to hack it in the pros. This is the dude who once stepped over a convulsing player like a guy casually avoiding a pile of dog poop. He's college football's Coach K., the perfect avatar for the sociopathic, grim-dicked coaching class.
Will Alabama Do It?
In a top-heavy SEC West, the Crimson Tide have just as good a shot as the rest of the division to win the SEC. However, with all the uncertainty surrounding the quarterback position and an offense down two of its biggest playmakers from a year ago, I think Alabama plays second fiddle this year and misses out on winning the division.
Schedule
Sept. 5: Wisconsin
Sept. 12: Middle Tennessee State
Sept. 19: Mississippi
Sept. 26: Louisiana-Monroe
Oct. 3: @ Georgia
Oct. 10: Arkansas
Oct. 17: @ Texas A&M
Oct. 24: Tennessee
Nov. 7: LSU
Nov. 14: @ Mississippi State
Nov. 21: Charleston Southern
Nov. 28: @ Auburn