I-Team: Assemble! Today's mystery revolves around The Talented Mr. Roto's adventures In Hollywoodland. Turns out one of Matthew Berry's friends pulled a much better-looking woman than Berry thought possible, and Berry is keeping the details in a lock box.
Reader Patrick brings us this story:
So, I'm reading Matthew Berry's newest "Love / Hate" column at it begins like this:

It was a number of years ago, back when I was a writer in Hollywood. I was sitting with two buddies of mine and one of them was telling me a story. Now, my friend is hilarious. Truly one of the funniest people I've ever met and very successful. But a good-looking guy he isn't.

So you can imagine my disbelief when he told me the story of him picking up a very beautiful and insanely famous movie star and bringing her back to his place.

"Same night. She wants to fly me to Paris this weekend. She's there doing press for [her most recent movie]."

The other friend nods. "Crazy."

My jaw was on the floor. I mean, this woman was at the height of her fame, having won an Oscar the year before. And while my friend actually did fairly well with women, I mean, come on. This was a totally different level. She had been named one of People's 50 most beautiful people that year, she was at least 10 years younger than my friend, she was followed by paparazzi wherever she went.

I told him I was impressed and amazed with his game. That I had no idea how he managed to hook up with this woman.


I don't know why, maybe I was a bit bored this morning, but I decided to do a bit of research to try to figure out who it was. Here was the criteria:

- The actress had to win an academy award during the mid-1990s to early 2000s.
- Had to be named to People's list of 50 most beautiful people with the year after she won the award
- Had to be kind of young, because Berry's friend was apparently 10 years older than her.
- Actress was at the height of fame

Based on all of that criteria, it would most likely be Mira Sorvino. She:

- Won "Best Supporting Actress in 1995
- Was named to People's 50 Most Beautiful People in 1996
- She was 29 at the time
- She was at the height of fame

However, Gwyneth Paltrow fits most the criteria, except she was named to People's list the same year she won her Oscar. But if there is an honorable mention for girl most likely to have hooked up with Matthew Berry's friend, she would win it.

Anyway, do what you want with this useless information. Now I'm going to get back to my life.
Here is your challenge, I-Team: settle the Sorvino/Paltrow battle once and for all. Prove that it was the lady from Mimic and not the lady from Sliding Doors. If it was a third, as-yet-unnamed Oscar-winning actress—Dianne Wiest, maybe?—all the better.
Secondly, find out who this friend of Matthew Berry's is. Berry likes 90210 a lot, so maybe it was Brandon and Brenda's dad, James Eckhouse. Perhaps the owner of The Peach Pit. Do whatever it is that the I-Team does and report your findings.
G/O Media may get a commission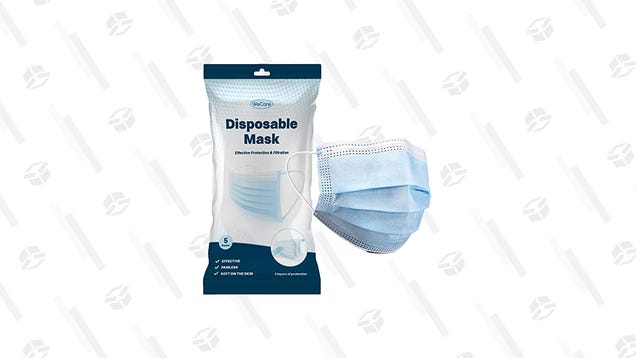 WeCare Disposable Masks With Elastic Earloops- 5 Pack
*****
Thank you for your continued support of Deadspin. Tomorrow: a thorough examination of a baby playing hockey with a singing pug stuffed in a watermelon at a vuvuzela convention.