Just a reminder: I'll be heading to Minneapolis on Monday morning to cover Packers-Vikings for this fair site. What can you expect from our little excursion? RUBBED BEEF!
Many thanks to all the readers who volunteered their tickets, tailgates, beer, recommendations, and virginity (okay, maybe not that last one) for the sake of our prurient dickjokery. Thanks to your help, I've sketched out a very, very loose itinerary of what I plan on covering when I touch down.
-First things first, I'mma try and check out my old high school. My old high school in Minneapolis was cursed. One student there died by getting caught in a boat propeller. A bunch died in drunk driving accidents. Another died of a seizure right in the middle of school. Yet here I am, alive and kicking. THERE'S NO WAY DEATH CAN TOUCH ME NOW.
/gets run over by logging truck
-Reader Apu writes in:
I am a part owner of a bar that opens today called The Lyndale Tap House at Lyndale and Lake. We serve a sweet sandwich involving a top round rubbed down with spices, marinated for three days and then cooked on a grill so the outside is charred and the inside is rare.
G/O Media may get a commission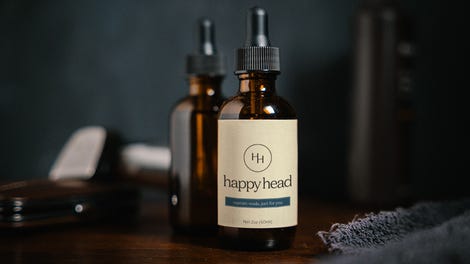 Why yes, you've piqued my interest.
/dons bib
/salivates
/bangs fork and knife on table
Then we'll slice it thin and serve it with horseradish and onion.
/erect
There are other options too like that same thing with cheese sauce and grilled peppers and onions, ham, pork and sausage.
It is possible to go into cardiac arrest merely by thinking about just such a sandwich. Is there beer?
Plus we have 18 beers on tap and lots of other stuff.
There is!
The space is brand new, it's sweet and we have big televisions. So, what I'm saying, is you should watch the game there. Let me know if that sounds interesting.
I do. I find ham and sausage topped beef sandwiches very interesting and I would like to subscribe to their very greasy, translucent newsletter.
-Virtually every reader told me to avoid Hubert's, which is near the Dome and apparently blows sheep. Reader Mike: "the only bar near the Dome—it's a fucking shithole." Like the Dome itself! Also, many Packers fans converge there. Apparently, U-Minn is also playing Wisconsin in town on Saturday. Can thousands of morbidly obese Minnesotans and Wisconsinites really fit into one urban space? I'll butter my hips as a precaution.
-I'll definitely be checking out the new Twins ballpark. Nothing beats building a new stadium, only to see your team continue to cut payroll and be cheap bastards.
-I'll be taking as many photos as I can. Anyone wearing a Vikings #4 jersey will be singled out for mocking and/or slingshot attacks. I'll also cover as many tailgate parties as I can. I didn't even know you could tailgate outside the Metrodome. I'm told Level P4 of the Hennepin County Municipal Parking Garage throws quite the shindig.
-I have no press pass, but I do promise to shout annoying questions at people and watch them walk by, pretending to not hear me. Don't let AJ's little Bristol trip fool you. We can't access SHIT on this site. I'd totally whore myself out if I could. Mention you work for this site to anyone who's never heard of it, you may as well tell them you work for Confederated Products.
-I will at least stand outside the First Avenue club. You go to the Twin Cities, you pay the birthplace of The Replacements proper tribute.
-Reader Nick:
Do NOT go to Sneaky Pete's. Yes, it is all you can eat/all you can drink (sometimes)
Ooh, I hate that sometimes condition.
and it's right on the light rail.
There's a light rail? If it was built by Lyle Lanley, I am THERE.
But Sneaky Pete's is a fucking shithole. It's the type of bar where people go for their 21st birthday, because they don't give a shit if people throw up on the floor. They have stripper poles in the place, and it's attached to a strip club where you run an 85% chance of contacting herpes as soon as you step in the building. They serve a LOT of Jaeger. Nobody with any self respect who is over the age of 24 goes there (I suppose this may not include you), let alone someone who has a daughter.
Oh, how you overestimate me, buddy. Three Irish car bombs and I'll work that pole like Jennifer Beals.
Really, if you want to avoid Packer fans, you should stay away from most of the big-name places on First Avenue. As you may imagine, tons of dipshit Wisconsinites show up for the Vikings-Packers game every year, and they usually overrun the First Avenue eateries. And this year it's going to be even worse, because of the asshole playing QB for the Vikes and the Minnesota-Wisconsin game Saturday. It's highly likely many of the Wisconsin fans stick around for the game Monday, because going to class isn't a requirement for attending UW-Madison, and the grads probably don't have jobs.

I'm sure you know by now to avoid Hubert's unless you want to run into frat assholes and old guys who call into KFAN and climax (in less than 59 seconds) to the thought of Joe Mauer plowing their sister/wife/daughter.
I think he was talking about Tom Verducci there.
Oh, and will I be expensing Gawker for steaks and blowjobs? DAMN RIGHT I WILL. Until next week, gang. This is gonna be some fun.