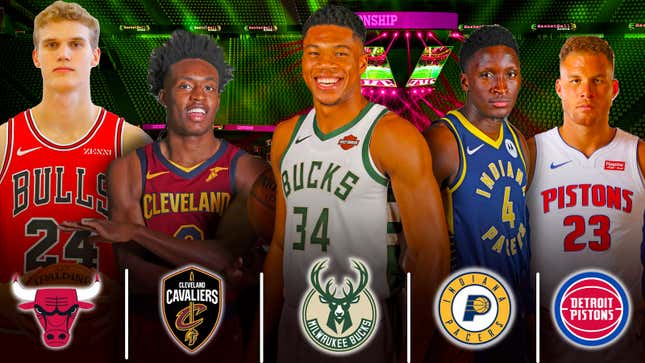 The Indiana Pacers are a pretty good team. They've been to the playoffs nine of the past 10 seasons, and they played .616 ball last season — a 50-win pace over a full 82-game season. They still finished 11 games behind the Bucks in the Central Division.

Can a virtually unchanged Indiana roster challenge Milwaukee for the top spot in the Central? Perhaps the Bucks, even with Giannis Antetokounmpo signed to an extension, struggle to jell with a revamped lineup? Maybe? Something like that? Is there any way to manufacture some drama here? No? Okay.
Seriously, the Central might be the dullest division in the NBA, not that divisions even mean that much anymore for anything other than scheduling purposes and the ability to split up responsibilities for season previews at a sports website.
(Ed. note: 😐)
The Bucks are a title contender, the Pacers are a playoff team that isn't in the championship mix, the Bulls are building back toward mediocrity, and the Pistons have an all-new roster that's just as bad, if not worse, than the old roster they completely dismantled.
That leaves the Cavaliers, who were the worst team in the East last year. They're really not so awful, but they're also far enough away from contending that they'd be smart to trade some of their good players. But if there's standings drama in the Central, there it is, the question of who will finish last.
Detroit. It will be Detroit.