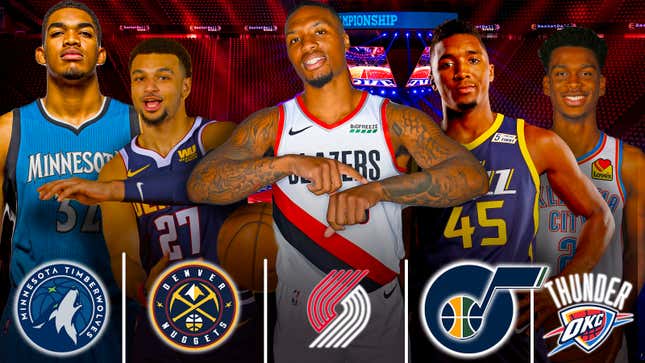 The Northwest Division is an intriguing cluster of teams that are always the groomsmen and never the grooms. Or something. There's a lot of talent, a few ascending rosters, and some teams looking to finally get over the hump and make a run at the Larry O'Brien Trophy. Denver and Portland have each made the Western Conference Finals over the past two seasons. There are some rosters that have a legitimate (kinda?) shot to unseed the Lakers in the West.

Portland has made the playoffs 10 of the last 12 seasons, but always seem to be one piece away. Denver and Utah are young teams driven by budding stars at guard and veteran stalwarts at center. Minnesota and Oklahoma City have a lot of work to do.
Has any team done enough to make a deep run?