It's time for a new installment of Deadspin's college football rankings. As always, the teams are ranked according to the logic and values of college football, no matter how bizarre or contradictory they may be.
1. Alabama (7-0) Previous rank: 1
Are computers supposed to get bored? The Crimson Tide beat Tennessee, in Tennessee—because that's what the reigning national champions do, week after week: beat the other team, handily. On average, Alabama is winning games 41.0-8.3; this one was 44-13. So, presented with such impeccable consistency, the BCS algorithms decided to chop Alabama's lead in the standings from .0669 points to .0315.
2. Oregon (7-0) Previous rank: 2
3. Florida (7-0) Previous rank: 3
Thanks to an offensive portfolio that included touchdown drives of 1, 2, 11, and 29 yards, the Gators beat No. 11 South Carolina 44-11, while being outgained.
G/O Media may get a commission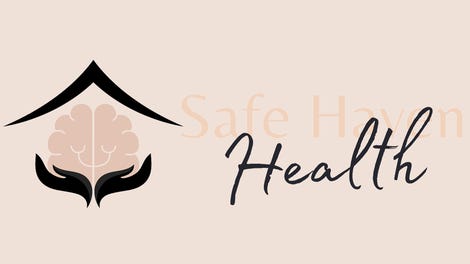 Addiction counseling
Safe Haven Health
4. Kansas State (7-0) Previous rank: 4
Dropped No. 19 West Virginia and Mountaineers quarterback Geno Smith's Heisman campaign down a bottomless mineshaft, in Morgantown, W.V., by a score of 55 to whatever-who-cares. Quarterback Collin Klein had three touchdown passes and four rushing TDs before Smith got a garbage-time touchdown pass of his own.
5. [vacant] Previous rank: 5
6. Oklahoma (5-1) Previous rank: 6
Kansas almost doubled the Sooners' rushing output, 185 yards to 93, and more than doubled them in time of possession, 40:19 to 19:49. Oklahoma discovered it's hard to accumulate ball-control stats when your opponent gives you a 100-yard kickoff return; a 90-yard punt return; a four-play, 87-yard drive; and a six-play, 86-yard drive, among other things.
7. LSU (7-1) Previous rank: 7
Remember last year how Arkansas lost to a tough team early, then kept stalking right off the pace, with an ever-more-plausible-looking chance to crack the LSU-Alabama lock on a national title shot—and then the Razorbacks got slaughtered by Alabama LSU, and then the whole program exploded in an orgy of sex and motorcycle crashes in the offseason? Oh, look, after LSU takes this weekend off, here comes Alabama.
8. Ohio (7-0) Previous rank: 8
9. Ohio State (8-0) Previous rank: 9
10. Mississippi State (7-0) Previous rank: 10
Used a 35-0 second half to erase the evidence of a paltry 10-3 halftime advantage over Middle Tennessee.
11. Louisville (7-0) Previous rank: 12
With wins over North Carolina and Kentucky receding behind them, Rick Pitino's undefeated Cardinals head into a gantlet of Cincinnati, Temple, Syracuse, and UConn. Wait, football? Oh, Big East, you infinitely expanding ball of sadness.
12. Oregon State (6-0) Previous rank: 13
AP: "It is the team's first 6-0 start since 1907, when the school was the Oregon Agricultural College." That 1907 team played only those six games, it seems, and allowed zero points all year, but was ignored in favor of a 9-0-1 Yale squad.
13. (tie) Stanford (5-2) Previously unranked
13. (tie) Michigan (5-2) Previously unranked
Is this a season when Stanford came strong out of the gate, cracked the AP top 10, and then blew it all with a pair of narrow losses? So what? It's a season when Stanford beat Cal! Is this a season when Michigan got crushed in its opener and never was a factor in the national rankings? So what? It's a season when Michigan beat Michigan State! Congratulations to the Cardinal and the Wolverines for taking care of what matters.
15. Texas Tech (6-1) Previous rank: 15
Quarterback Seth Doege had four real touchdown passes and three fake overtime shootout "touchdowns" as the Red Raiders "beat" No. 16 TCU, 36-36 (20-17).
16. Louisiana Tech (6-1) Previous rank: 18
Sometimes, a fancypants offense loses a game, and the world catches up to it, as it did to West Virginia. The Bulldogs, on the other hand, bounced back from their loss to Texas A&M by hanging 70 points on Idaho.
17. (tie) USC (6-1) Previous rank: 20
17. (tie) Boise State (6-1) Previous rank: 20
Matt Barkley went 19-for-20 and threw his 97th, 98th, 99th, 100th, 101st, and 102nd career touchdown passes as the Trojans beat Colorado, 50-6. In other too-little-too-late-but-still-a-lot developments, Boise State beat UNLV 32-7.
19. South Carolina (6-2) Previous rank: 11
20. Tulsa (7-1) Previous rank: 17
21. Texas A&M (5-2) Previous rank: 14
22. Toledo (7-1) Previously unranked
Beat previously undefeated Cincinnati, 29-23.
23. Northern Illinois (7-1) Previously unranked
The Huskies beat Akron, 37-7, for their seventh win in a row.
120. Rutgers (7-0) Previously unranked
The Scarlet Knights beat Temple, 35-10, and would like to pretend that means anything. Here's what matters: Rutgers blasted a giant crater in the university budget to upgrade its football program to the Big Time, the team is rampaging through the Big East—and it checks in at No. 15 in the BCS rankings. Number fifteen. The Scarlet Knights are ranked behind South Carolina, which has two losses already. Florida State lost to North Carolina State, and the Seminoles are still a more serious national title contender than Rutgers. Rutgers can run the table in its supposedly BCS-participating conference, and it would still take six or seven midair collisions between other teams' planes for the Knights to get a sniff at the title game. The BCS is laughing at you, suckers.