This post, written by Josh Burt, is republished with permission from The Spoiler. Go there often if you like soccer stuff.
The North Koreans beat a hasty retreat to the team hotel after their 7-0 gubbing at the hands of Portugal on Monday. However, when they find out what mental leader Kim Jong-Il could have in store for them once their World Cup dream is over, they'll probably be taking the short journey back home verrry slowly indeed.
Despite winning round skeptical fans with a spirited performance against Brazil (and still having a chance to pick up their first points of the tournament against Ivory Coast tomorrow), one former North Korean coach is claiming when the players get home they'll be given new occupations. Shoveling coal for the rest of their lives.
Boob-tastic German tabloid Bild reports Moon Ki-Nam, a former Korea DPR senior coach who fled the country and defected to South Korea in 2004, reckons the beaten players' future lies down a dark hole with only a canary and memories of 'that night in Johannesburg' for company:
"The players and coach are rewarded with huge houses when they win. But they have to atone for losing by being sent to work in the coal mines."
G/O Media may get a commission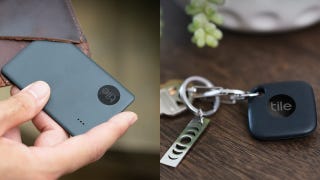 Up to 35% off
Tile Item Trackers
Current coach Kim-Jong Hun tried to reassure fans and players that was unlikely to be the case in an interview after the Portugal game, but he didn't sound too convinced himself:
"We failed to reach our goal. I want to apologise for this to our people. I do not think that we will be punished."
According to Bild, the players' families have been kept under close watch throughout the whole tournament and Japanese secret intelligence believes there is a real threat of 'severe punishment'.
The claims mirror those which surrounded the 1966 North Korean World Cup squad, some of whom were reputedly sent to labour camps after throwing away a 3-0 lead against Portugal in the quarter finals.
However, North Korea's European representative Karl Messerli shrugged off the rumours, telling the paper:
"These are just stories. Qualification for the Asia Cup begins soon, and North Korea need every player."
Hmm. The Asia Cup starts in January. It'll be interesting to see how many faces The Spoiler can remember.