Novak Djokovic is often likened to a machine, and his wins share that metallic flavor: suddenly the teeth of the cogs are all lined up, they've been set in motion, and what once felt like a tennis match becomes a grind towards an inexorable conclusion.
That was the overwhelming sensation near the end of the second set of his second-round match at the Australian Open, when Denis Istomin, the world No. 117 who qualified for the tournament via wildcard, earned himself two set points on Djokovic's serve. The guy in highlighter-yellow spectacles had been playing anomalously, life-alteringly good tennis in these first two sets, but now the machine had reset: down 15-40, having just double-faulted, the world No. 2 icily lined up two pinpoint aces to restore balance at deuce. Then Djokovic constructed two brief points, each punctuated with an inside-out forehand, to hold serve.
After that display of fortitude under high pressure—the kind that makes you wonder if there's even a mind in there, if there's even a potential vessel for anxiety—it seemed Djokovic would retain his stranglehold on a tournament he's won more than anyone, six times out of the last nine years. If you were searching for emotional inflection points, they don't get much more obvious: instead of going up two sets to zero, the 30-year-old underdog playing for Uzbekistan lost that chance, lost the set, and saw a scoreboard leveled at one set each.
Despite that gutting game, Istomin stayed alive to complete the most significant win of his life, a 7-6 (8), 5-7, 2-6, 7-6 (5), 6-4 upset. Defending champ Djokovic hasn't been ousted from a Grand Slam this early since 2008. To do so, Istomin had to tap into some genius offense, serving assertively and studding the sidelines with punitively flat groundstrokes, especially his backhand down the line:
G/O Media may get a commission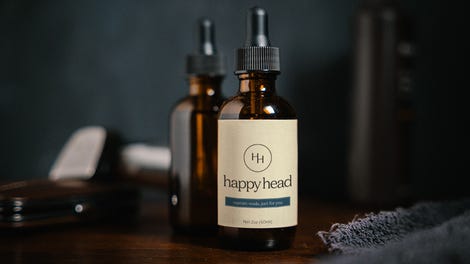 Tense moments tended to lure out Istomin's most fearless play, winners into the back corners with tiny margins for error, including one whipped right around the net post. When pressed, he also showed off some improvisation on defense, chiseling back Djokovic's pace with a sliced forehand "squash shot" that stretched points well past their apparent expiration date. Watching the highlights provides a surreal thrill: at all the usual moments of a rally when Djokovic starts firming up his robotic grip on the point—placing the ball a little deeper in the court, jerking his opponent around on a string—Istomin simply elevated his game to match.
Denis Istomin, coached by mom Klaudiya Istomina, found a sweet groove, and fortunately for him, he lingered in it for four hours and 48 minutes, long enough to topple the Serb who boasts a 77 percent win rate in five-setters and who rules the hardcourt here in Melbourne. If he can stay in it for a few more days, he'll make a deep run, because very few players can put a racket on the offense he showcased last night. For now, though, we'll just let him and his neon wraparounds relish the dopest moment of his career.