Earlier this year, ESPN went through a unexpected series of layoffs, in the end shedding somewhere close to 400 people. It was done, ESPN folks were told, as a critical cost-cutting measure in the run-up to the launch of Fox Sports 1 and with higher fees looming for Monday Night Football and baseball rights.
Well, about that. ESPN has 82 open job listings dating back to when the layoffs began. The website is in the process of assigning a reporter to every NFL team. Nate Silver's hiring soon. Seems like Jason Whitlock will be, too. Olbermann's show launches next week. The SEC Network will launch, too. And soon ESPN will be bigger than ever, says ESPN president John Skipper.
It's nice to see Skipper back in his scepter-waving, honey-talking triumphalist mode. Let's not forget what those layoffs were like for the people who got the ax. Here's what Howie Schwab said on his way out the door:
I was a loyal employee, displayed respect for others, worked with numerous charities, represented the company well. I always did everything asked of me and more. What did I get in return today … word that I should get lost. The only thing that mattered was my salary, which in my view was the lone reason I lost my job.
G/O Media may get a commission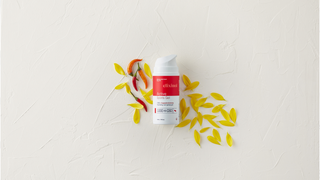 Here's what another laid-off employee sent to us:
This was just such a surprise. When they did the layoffs in 2009, there were rumors and rumblings, and people sort of prepared themselves and hoped for the best. With the build of DC2, and all the rest of the work going on, and the record profits. There was just absolutely no hint of potential layoffs. No one expects an employer to say, "hey, layoffs are imminent," but generally employees do get a feel for when a company is going to be in layoff mode, due to earnings, or watching business decisions which are made. Every indication at ESPN has been of a profitable company continuing to expand. The people who've been laid off are not the deadweight 10%, a lot of them are the older, higher paid people who are undoubtedly going to be replaced with lower wage, young, new hires. This was purely about a company making a LOT of money (rumored internally to be $500 million ever other month) wanting even more and getting it at the expense of a lot of people and their lives. If they truly cared about their employees, they could have gotten creative with options for wage reductions or early retirement options. They hacked 400+ people and will no doubt replace those 400+ people with younger, cheaper, less experienced people. Ultimately, it's up to the viewers to determine if it makes any difference to THEM how a company behaves towards its employees in real life, and not just the illusion that company presents to the outside world. It seemed a great place to work, but a truly great company wouldn't have done this today, in the way it was done.