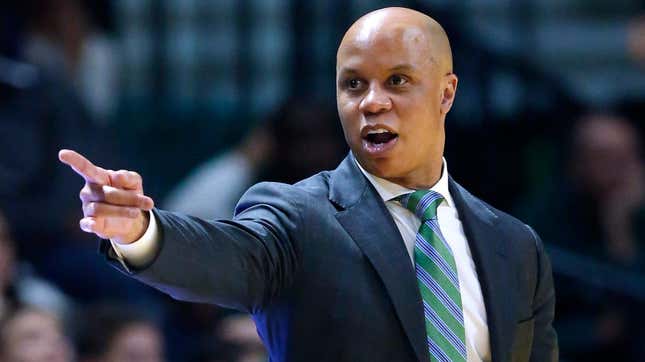 After a nearly six-month investigation, on Wednesday the Detroit Pistons made the decision to terminate assistant general manager Rob Murphy. He had been on administrative leave since October 2022 after accepting that role in June. Murphy was placed on leave after being accused of harassment by a woman who used to work for the team.
Are the Pistons on the verge? | Jemele Hill
The Pistons made the decision to terminate Murphy one day before the release of a story by the Detroit Free Press' Teresa Baldas and Amy Lang's Fox 2 Detroit sit-down interview with his accuser — Dejanai Raska — who filed a lawsuit against Murphy and the Pistons alleging sexual harassment and retaliation. Murphy has given no response.
In a statement to the Free Press, the Pistons say that Murphy was terminated for violation of company policy and the terms of his employment agreement. They had determined this to be the necessary course of action after the assistance of a national law firm in the review of a claim made by a former employee. An investigation that coincidentally concluded the day before the accuser spoke on television.
What Murphy is accused of is heinous. While president of the Pistons' Motor City Cruise G-League affiliate, he hired Raska in 2021 for an executive assistant position. Raska claims that he convinced her to forgo all of her other sources of income, and then used her as his personal assistant. Her tasks went so far as to pick up Murphy's son from school every day. She also stayed with him when Murphy was on the road for scouting trips.
One night, Murphy came home early from a trip. Raska alleges that Murphy called them both into his room and then excused his son. She said that Murphy flung her onto his bed and attempted to force her into sex. This after she had rebuffed a previous advance when she alleges that he said to her "I want to put a baby inside of you."
Of course, any legal ramifications that come as a result of these allegations, need to mostly be aimed at Murphy. He is an adult who needs to be held responsible for his actions. All of that being said, why was Wednesday the day that the Pistons decided to dismiss him?
He began a job in the summer and was put on leave in the fall. Raska has spoken in person with the Pistons' attorneys. Her attorney claims that after she was told in October that the interview with Raska was "helpful and she appeared credible," they have not heard from the Pistons since. Local media comes calling in May, and then at the snap of a finger termination is necessary.
Roy Wood Jr. talked about the importance of local media during the White House Correspondents Dinner on Saturday. As great as he was at the podium that night, what he said about local media was his most salient point. It was Tim Evans, Marisa Kwiatkowski, and Mark Alesia of the Indianapolis Star who broke the story of Larry Nassar's abuse. It was Sara Ganim's reporting for The Patriot-News in Harrisburg, Pa. that exposed Jerry Sandusky.
In order for there to be true justice in a society, a news professional must be physically close enough to where malfeasance is taking place so that it cannot continue in the dark. Because as the Pistons have just shown, the organizations in which the wrongdoing took place cannot be trusted to bring it to light.