Since the start of Dexter Fowler's second season with the Cardinals, he has hit poorly, lost playing time in right field to Harrison Bader and Jose Martinez, and been tossed under the bus by his team's president of baseball operations. Playing in St. Louis sucks!
The best sports movies according to Toheeb Jimoh
In an interview Monday with Fox Sports Midwest's Dan McLaughlin, Cardinals president John Mozeliak had no desire to stick up for Fowler, who has a .275 on-base percentage and 13 total extra-base hits in 251 plate appearances. Here's the transcript, via Hardball Talk:
It's been a frustrating year for everybody involved. Here's a guy who wants to go out and play well. I think he would tell you it's hard to do that when you're not playing on a consistent basis. But I've also had a lot of people come up to me and question his effort and his energy level. You know, those are things that I can't defend. What I can defend is trying to create opportunities for him, but not if it's at the expense of someone who's out there hustling and playing hard. And really I think everyone just needs to take a hard look in the mirror, and decide what they want that next chapter to look like. And in Dexter's case, maybe taking a brief time out, trying to reassess himself, and then give him a chance for a strong second half is probably what's best for everybody. I'm hopeful to touch base with him in the near future and decide what makes the most sense, but clearly he's not playing at the level we had hoped.
What was especially cold about Mozeliak's remarks was that Fowler had just gone on paternity leave Sunday to be present for the birth of his second child. The team executive talked to Fowler and tried to walk back his comments later in the week, saying they weren't specifically directed at the outfielder. (So, were they directed towards all the Cardinals, who are 45-41 and in third place in the NL Central?) Even Fowler didn't buy it:

"Everybody is entitled to their opinions," Fowler said. "He told me it wasn't directed towards me, but obviously my name was in it. If your name is in it, it's kinda towards you, whether it's rescinded or not. I want to win more than anybody. I want to get the chance to help win."

Fowler also defended his effort level during a seven-minute interview with reporters at AT&T Park, saying: "My effort has always been there. I think that's out of the question. These guys in here know. I'm getting text messages from everybody. That's bullshit. At the end of the day, I'm playing as hard as I can."
G/O Media may get a commission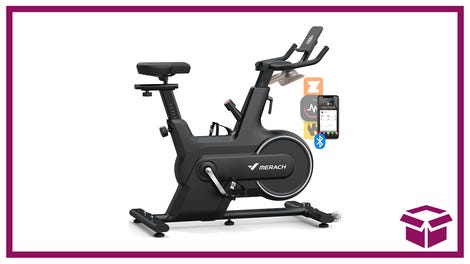 14% off + Coupon
Merach Indoor Cycling Bike
Fowler returned from paternity leave for Thursday's 11-2 win against the Giants; he was subbed into right field and struck out in three pitches in his only at-bat. After the game, The Athletic's Mark Saxon coaxed out a pretty telling quote from Fowler:
In his first public comments since president of baseball operations John Mozeliak questioned his effort and energy level in a series of interviews earlier this week, I asked Fowler, "This is a blunt question, but do you enjoy being a St. Louis Cardinal? Have you enjoyed this last year-and-a-half?"

After a three-second pause, Fowler responded, "Um, like you said, I've had my ups, I've had my downs, to say the least."
Though Fowler chose to stay professional and not say anything illuminating, Saxon also reported that the outfielder and manager Mike Matheny have a poor relationship, and it's been that way for a while—the two "barely talk and haven't for months." Like Mozeliak, Matheny's tried to avoid talking specifically about Fowler even when directly asked, instead referring to the team's general effort. In the manager's case, however, he might just be too dim to understand the question.