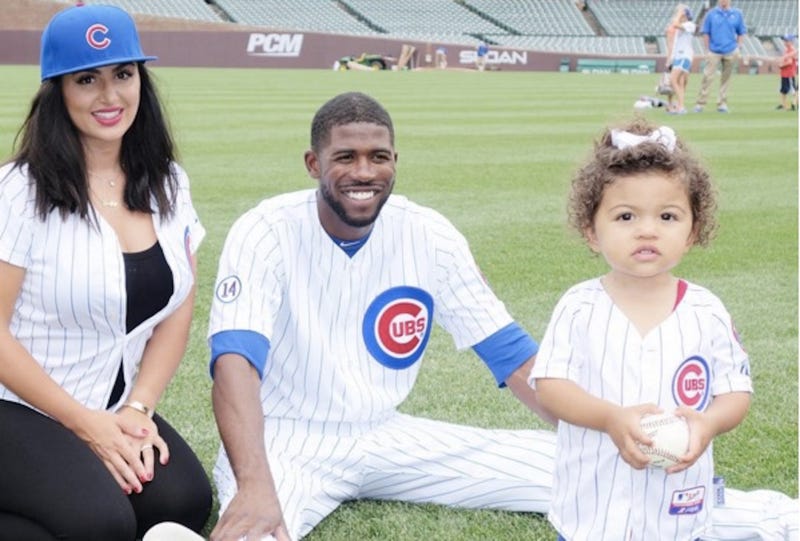 Sports babies like Riley Curry, Derrick Rose Jr., and T.J. Smith have been resting on their laurels lately, and haven't done anything impossibly cute. That's why my current favorite sports baby is Naya Fowler, the two-year-old child of Cubs outfielder Dexter Fowler and his wife Darya.
When daddy showed up on TV last night, Naya was very excited:
It seems she always gets excited when daddy shows up on the TV:
Especially when he hits a Grand Slam (on Father's Day, no less):
She's got her Cubs cheers down:
And loves Frozen, natch:
She's also amazed by the world around her:
That's a good sports baby!