Iowa Hawkeyes basketball player Zach McCabe was arrested and charged Friday after allegedly punching a man in the face, knocking him to the ground, and blowing a kiss as he left. One report suggests that it may have been caused by an insulting tweet sent by the victim to McCabe.
McCabe was charged with misdemeanor assault causing bodily injury for an incident that occurred early Friday morning at an Iowa City bar. According to the police report, video footage from the bar showed McCabe arguing with a woman. The unnamed victim came over to separate the two when McCabe punched him in the face, knocking him to the ground. McCabe then blew him a kiss as he left the bar.
Black Heart Gold Pants believes that they found the victim. A man named Kase Heuermann, whose Twitter bio states that he's from "Iowa City/Des Moines," had sent a tweet to McCabe telling him he sucked back in February as Iowa lost to Wisconsin. Head coach Fran McCaffery barred Twitter use for the team after McCabe responded poorly to multiple people tweeting negative remarks at him.
The police report stated that McCabe's punch took place at approximately 12:10 a.m. on Friday. Heuermann sent the below tweet at 12:02 a.m. on Friday (Iowa's in the Central Time Zone).
G/O Media may get a commission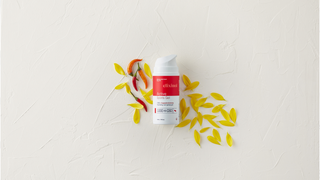 Later that day, someone asked Heuermann if he was there when McCabe punched someone, and he replied:
At some point, McCabe deleted his Twitter account. If you have any other information about the incident, let us know.
Photo: Getty
H/t to Bryan