Work backwards through the sequence preceding nearly any goal, and you'll find one really basic error that led up to it. You didn't have to look very far for last night's winner: A slapstick turnover from Dan Girardi left Justin Williams all alone in front, and just like that—four seconds from whiff to win—the Kings are up 1-0. But maybe there's blame to go around.
After the game, CBC analyst Don Cherry didn't have much to say about Girardi on that last sequence, instead saving his criticism for Ryan McDonagh, accusing McDonagh of blowing the zone and leaving his blueline partner without a safety net. I know, big shock, Don Cherry blasting the guy from Minnesota and sparing the guy from Ontario. But...he's not completely wrong.
Here's the split second after Girardi first touched the puck in an attempt to settle it down, and a moment before he would whiff on trying to get it out of the zone. McDonagh, 27 in white, has his head turned up ice and is in the process of angling his body to follow.
It's basic stuff learned at the mite level: D-men don't fly the zone until they're sure things are under control, just in case something like this happens. This rarely comes back to bite McDonagh, but looks very bad in retrospect. No matter how safe Girardi seems, the puck is still bouncing, and there are still three Kings forwards in the zone.
G/O Media may get a commission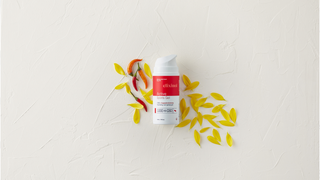 But this isn't mites. You don't make it to the Cup final without trusting your teammates to get that basic stuff done, and that's what McDonagh did. When he makes the decision to go up-ice, Girardi seems to safely have the puck, and Benoit Pouliot (No. 67) appears to have the angle on the forechecking Tanner Pearson in case things go squirrely. But Pouliot has the same idea as McDonagh, and goes up-ice himself—eventually allowing Mike Richards to get in behind him and cut off Girardi's pass from his knees.
"[Pouliot] thinks that's an automatic play," coach Alain Vigneault said afterward. "The puck bounced over Dan's stick. Not sure what he could do there. It was an unlucky bounce on our part, a fortunate bounce on their part. [Girardi] couldn't put the handle on it. It was a bang-bang play. We were going north-south. We thought the puck was moving."
You can see Pouliot leaving Pearson in the overhead shot, and you can also see what McDonagh saw: lots of wide open ice up the left side.
The Kings are changing here. (Even Mike Richards is looking to get off, until Girardi's fumble.) Derek Brassard has half a rink to himself, and seemed to be the target of Girardi's whiffed pass. At the point McDonagh made the decision to go, it looked like an odd-man rush waiting to happen.
That's Rangers hockey, which relies heavily on the counterattack, facilitated by team speed. And that's New York's top D pairing—McDonagh is always the one to join the rush, Girardi the superior defender. (McDonagh was fourth on the team in shots on goal in the regular season, nearly doubling Girardi's total.) Here, with the Kings dominating possession since the start of the third period, it's hard to argue that wasn't a risk worth taking.
The Kings took their own risk, pressuring Girardi once they saw the puck skitter away from him and leaving open the possible home run pass. Theirs paid off—when Girardi turned it over, McDonagh was caught at the blue line, Mats Zuccarello was skating wide, and, Benoit Pouliot is just out of frame on the top left, with three black jerseys in behind them all.
Everything had to go wrong for this to blow up in the Rangers' faces. Nine times out of 10, McDonagh's in position to bail out Girardi, as has happened so many times throughout these playoffs. Ninety-nine times out of 100, Girardi handles that puck cleanly. "You've got to have a short-term memory you know?" Girardi said. "It was a tough play. There's nothing I can do about it right now."
After a strong regular season, New York's top D pairing has looked decidedly human in the playoffs, and in Girardi's case, outright bad. They're never going to be split up, even if Anton Stralman has been a revelation, so it's definitely not a good thing for them to lose a game because each couldn't rely on the other—in McDonagh's case, positioning, and for Girardi, a simple outlet pass. Each, in a vacuum, is excusable—a justifiable risk and a random puckhandling flub. But together, in sudden death, with the luck of a bad bounce and brass-balled killer Justin Williams circling like a vulture? Mistakes cost games, and they don't get more expensive than in the Cup final.