Last week we received an email that suggested something insane enough that we were happy to entertain it for a funny, fleeting moment, but mostly we were fairly certain that there was no way in hell it was in any way true.
"It seems that everyone in the ski racing world knows," the tipster wrote, "that Tim Tebow is the other man in the Lindsey Vonn divorce."
Tim Tebow is capable of many supernatural things, but we weren't exactly convinced that the young man who once announced—without hardly a blush—that he was "saving himself for marriage" in a press conference was also capable of breaking up a four-year marriage (Vonn and her ex Thomas Vonn announced their split two weeks ago). But, there's more to fuel the fire here, and it's not just message board postings: Vonn herself Tebowed after a race in Beaver Creek, Colo., last week, and she was reportedly sitting in the Tebows' private luxury box at Mile High Stadium during Sunday's Denver-Chicago game.
Vonn has flatly denied that she is seeing Tebow. She even spent a lot of words denying it on her ski season column for the Denver Post today:
A lot of people are wondering what's up with me and the Tebows. I'm just friends with the family. I met Tim and his brother Pete at the ESPY Awards like three or four years ago in the gym—we were working out there. I spent more time with Tim and his brother at the V Foundation Golf Tournament, and this year at the ESPYs.

Tim presented me with my ESPY award this year, and we kind of chatted. I said, "If you want to come up to Vail and ski, let me know." [Tim's older brother] Robby invited me to one of their games a few weeks ago. Then we ended up being able to race at Beaver Creek, so he came up for that last Wednesday.

I pretty much know their whole family now. They're great people. It's pretty awesome to be able to hang out with them—and to be able to witness the amazing things Tim and the Broncos can do.

I really get inspired by other athletes. I like to believe that the impossible is possible, and people like that make you believe.
G/O Media may get a commission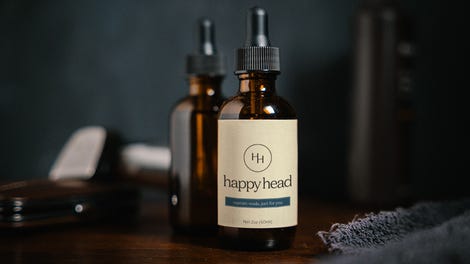 Another theory: If the impossible is possible—if the Virgin Mary had a baby, even—then it is entirely possible that Tim Tebow is capable of breaking up a marriage. If anyone out there in the Ski Racing World can confirm, please do let us know.