Everyone wanted to be in the Boston Marathon this year, and the race actually expanded its field by more than a third, to 36,000, to accommodate everybody. But it still sold out, and then there's that pesky detail of having to pay. So four runners decided they'd find alternative means of entry, claiming finishing medals that weren't rightly theirs.
Why? Because they are probably bastards.
"I posted [my bib] on Instagram. It never occurred to me that people would do this," wrote Kara Bonneau, the bib's rightful owner, who may be severely naive but not a bastard.
Bonneau, from North Carolina, finished Monday's race just over 3 hours, 31 minutes, and said she only discovered the quartet of fucks when she checked her marathon race photos online. She suspects they made copies of her bib because she posted a picture of it to her Facebook, Twitter, and Instagram. She's pretty sure it was the Instagram.
"I contacted the marathon and they said there's nothing they could do, and that these things happen," she said.
G/O Media may get a commission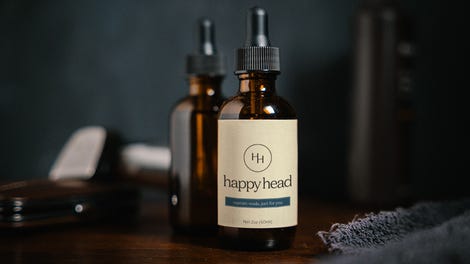 There's a couple of scenarios floating around, either of which could be true. The first and most benign is that these four young adults all bought these fake bibs off Craigslist or a comparable site from a chief bastard because they themselves would never steal anything, including pencils and music from the internet. In this scenario, they were the victims.
But that's probably not the case.
The more likely scenario is that they're a bunch of bastards. Boston is expensive, and though for years it was popular with the local college students to jump in the race without paying—aka "banditing"—this year's security probably wouldn't let that fly. So they scoured social media for the perfect front-on photo, forged bibs with Photoshop, and voila.
As for Bonneau, she's shared the bastards' photos through Facebook. They've gone viral, and Big River Running owner Matt Helbig, in St. Louis, Mo., says he's circulated the picture of the woman wearing his store's singlet to his employees and through their social media. "I can't wait to give her a call and have some words with her," he said.
"They took medals away from people that paid to be there," Bonneau said. "It's just not right."
If you have any information about these four runners, email tips@deadspin.com.
UPDATE: An employee at Heartbreak Hill Running Company in Newton, Mass., says the man with the red headband (God, they're all wearing headbands. How?) is wearing one of their singlets, but doesn't know the runner.
UPDATE #2: The two men are former BC cross country athletes.