Every morning, the fine folks at Sports Radio Interviews sift through the a.m. drive-time chatter to bring you the best interviews with coaches, players, and personalities across the sports landscape. Today: Now it's time for the Celtics' side of the story.
Doc Rivers joined 98.5 the Sports Hub in Boston with Felger and Mazz to talk about whether he is excited for the season to start, whether he likes this year's team better than last year's, if he is surprised that Ray Allen is still talking about his departure from Boston, if he tried to reach out to Allen following the season to bring him back to Boston, what the Celtics have to do to dethrone Miami this season and if he felt the Celtics had the playoff series against the Heat wrapped up.
Whether he is excited for the season to start:
"I am, I am. Listen it's a long season and you go into it understanding that but I like our team a lot, I think we're going to keep getting better as the year goes on so I like us and I like where we're at."
If he likes this year's team better than the team he had a year ago:
"I do but you know how it is. You don't know until the games start and chemistry. Everybody likes each other until things get tough. Then you will find out what kind of team you have and I understand that as much as anyone."
Whether he is surprised that Ray Allen keeps talking about his departure from Boston:
"I don't know if I'm surprised or disappointed. I don't know which one, your choice. Ray was great here and he made the choice to leave. That's where he should leave it and we should leave it. Like I said today when we play them on Tuesday, we're not going to be trying to stop Ray, I mean we are but we have to focus on LeBron and Wade and I hope this game doesn't become Celtics versus Ray because if our guys think that way we won't win and I can guarantee you that. I am disappointed. He made a choice. Do I think it was the wrong choice? I absolutely do. I think he at times probably feels that way himself. That's the way I'd like him to think at least. At the end of the day I want him to do well, I just don't want him to do well against us."
G/O Media may get a commission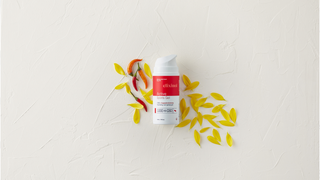 If he tried reaching out to Allen about coming back to Boston:
"I tried. I actually tried to call him. After the year we talked fine and then when free agency started Ray didn't return Danny's calls, didn't return my calls. I stopped trying. Listen if you've been with me or our team for five years or four years and I have to call you every 10 seconds in free agency then you probably don't want to be here."
What the Celtics have to do this season to dethrone the Heat:
"We have to rebound better as a team throughout the season to beat Miami in individual games. You can't turn the ball over against them, our bench has to be great and the minutes where Kevin (Garnett) and (Rajon) Rondo are off the floor have to be great. Not lose points and not lose leads. Our bench is so much better on paper and I think it will be better than it was last year because you know like I know guys, in the playoffs Miami is not going to have a bench much, they're going to play eight guys and LeBron is going to play 40 minutes. There's not going to be a lot of taking advantage of when they're off the floor. Having said that, Kevin Garnett is going to need to rest and when he's off the floor we're still going to have to be really good."
If he thought the Celtics had the Heat beat in the playoffs last year:
"Yeah I did. I thought we had our shot, I thought we had our shot in game six. LeBron played well but we played terrible. I will give LeBron his due and he did what great players do but we didn't play well. That was the disappointing part. I would love to know if LeBron played great like he did but we played great, could we have won that game?"
This post, written by Chris Fedor, appears courtesy of Sports Radio Interviews. For the complete highlights of the interview, as well as audio, click here.
More from Sports Radio Interviews
• The Giants had chemistry, yes, but they were also very good.
• Mike Keenan isn't so optimistic about the NHL lockout.
• The Cardinals need a big win tonight to right the ship.