On Saturday, Houston safety D.J. Swearinger dove at the knees of Dolphins tight end Dustin Keller. Keller tore his ACL, MCL, PCL, and dislocated his patella. Swearinger says that's better than targeting someone's head.
The hit was legal, and no flags were thrown on the play. That doesn't change the fact that Keller's out for the year.
This was an ugly game all-around, but in the case of Swearinger's hit on Keller, the debate continued long after the final whistle. Swearinger said he "felt bad, but at the same time it's part of the game." And he chalked it up to football's recent emphasis on eliminating helmet-to-helmet hits.
"My senior year I had like three helmet-to-helmet [penalties]," Swearinger told ESPN.com. "I knew I had to change my style of play and start targeting low."
G/O Media may get a commission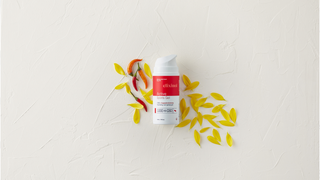 Dolphins receiver Brian Hartline isn't buying it. In a radio interview yesterday, the Dolphins receiver said
"It's crap. If you're telling me, 'Oh, I'm still worried about going high or hurting the head,' you consciously went low then, that's what you're trying to tell me.

"I have a lot of good pros on my team and what they have said to me is that there is no place for that in the NFL. … To get that low, that's a pretty — I wouldn't say intentional, but it's definitely not needed in the game of today."
Even if it's not needed, it's almost inevitable that players are increasingly targeting the knees. The NFL's cracking down on hits to the head, for medical, litigious, and PR reasons. Brain trauma is so hot right now. The image of Brad Johnson struggling to climb stairs can't viscerally compare to Steve Gleason's motor neurons breaking down. So if players can't go high, they're going to settle for a tackle with the next-best stopping power.
Kellen Winslow says the NFL isn't doing anything to protect the legs of vulnerable ballcarriers. "I've been thinking about that type hit for years," he told the Daily News. "The guy's defenseless... and the defender is knifing in at his knees. That's not cool. That hit should be illegal."
The short-term effect is shredded knees and lost seasons. The long-term effect is still a lower quality of life for retired players—football is inherently dangerous, and the danger can only be mitigated, not eliminated—but the decline is purely physical instead of cognitive. It's an unsatisfying trade-off.
One writer takes the blame off Swearinger and points to a "low-hit culture" taking root in the NFL, but I think that misses the larger point. Football has a tackling culture.