If you haven't been paying attention to what Phillies left fielder Domonic Brown has been doing this season, now is the time to start. In the first inning of yesterday's game against the Brewers, Brown hit the absolute bejesus out of a Mike Fiers pitch, depositing the ball into the second deck in right field. That was Brown's 16th homer of the season—good for the National League lead—and his eighth in the last nine games. But what's even more impressive than the sheer number of homers that Brown has been hitting lately is the way in which he's been hitting them.
First, there's that gorgeous swing of his, a classic left-handed pull-hitter's swing that is equally graceful and violent. It's the kind of swing that's designed to wrap moonshots around the right-field foul pole. It's the kind of swing that makes people wonder at how hitting a home run can possibly look so easy and effortless.
And then there's Brown's approach at the plate, which includes a whole lot of swinging for the fences and not much else. Brown has drawn only 11 walks on the season, and he finished the month of May with 12 home runs and zero walks. According to Baseball Reference, he is the first player in history to hit more than eight home runs while drawing zero walks in a single month.
That low walk rate may prove problematic for Brown's chances at maintaining this high level of play throughout the season, but it's also part of what has made his recent hot streak so much fun to watch. There will always be something alluring about a player who refuses to be bashful about his desire to put every pitch he sees into the seats. Smart baseball fans understand the importance of working pitch counts and a high on-base percentage, but deep down we all just want to see someone hit the shit out of a baseball, and Brown has more than sated that desire.
G/O Media may get a commission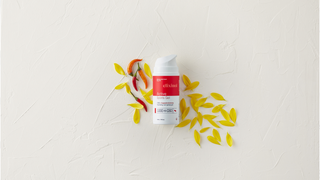 Brown's power surge is a surprising one as well, as he never showed any hint that he could hit for this kind of power in his minor league career or during his brief stints in the majors. But Brown and his teammates point to a classic mechanical tweak as the impetus behind his newfound power stroke: a shortened swing. From Philly.com:
A former high school wide receiver offered a scholarship to play at the University of Miami, Brown arrived in the big leagues with long arms, and with it, a long swing. It worked for him in the minor leagues.

"I would get away with it," Brown said, "because pitchers don't have that much movement. Up here, you have to shorten your swing up."

Utley, who lockers a few stalls away from Brown and studies film regularly, has seen the difference in his fellow lefthander's stroke.

"It's noticeable," Utley said. "I think he's in more control than he has been in the past. He's made some adjustments in his stance, where his hands are, and that's probably allowed him to be a little quicker to the baseball, shorter to the baseball. You guys are seeing the results."
Or maybe Brown is hitting simply because he's finally been given some consistent playing time. For years, Brown was regarded as one of the top prospects in baseball, but his hype was at an all-time low coming into this season thanks to the Phillies' willingness to yo-yo him between the big leagues and Triple A for three seasons, never giving him a real shot to prove himself. But now, at long last, Domonic Brown has arrived. And thank god for that, because now we get to watch him do stuff like this: