Yurendell de Caster bashed a two-run homer in Wednesday's World Baseball Classic game to give the Netherlands a 7-0 lead over Cuba. The shot also crunched a fan's crotch.
There are two angles to analyze. MLB's video follows the ball from afar, and zooms in on the guy waddling after the point of impact:
If you're having trouble spotting it, here's a GIF: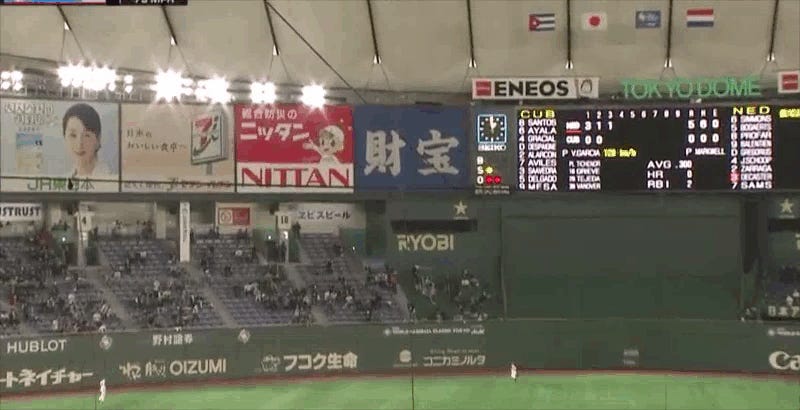 Japanese textboard 2channel has a view from the outfield seats, which shows more of the aftermath: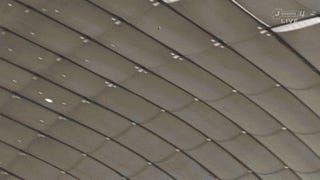 Upon further review, yep, that guy took a baseball to the dongerooni.
H/t to Brian