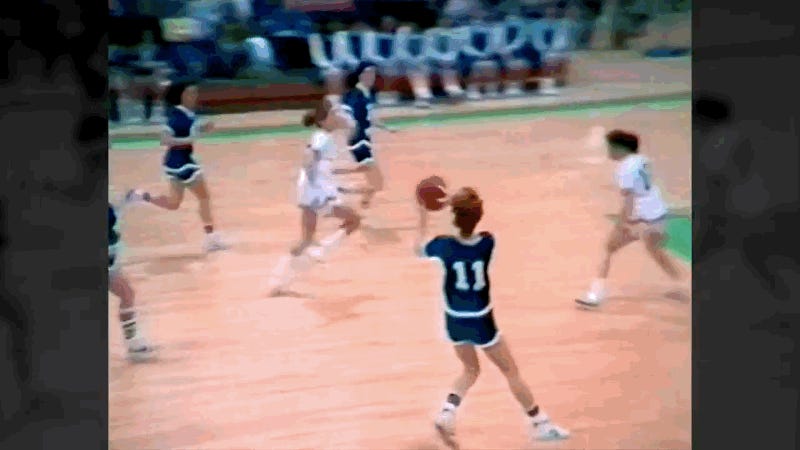 Before she was Doris Burke, widely beloved NBA analyst for ESPN and ABC, she was Doris Sable, menace in transition with an extremely tight handle.
A new feature on Burke by NJ.com's Joseph Atmonavage includes excellent highlights of her senior-year season at Manasquan High School in New Jersey. Witness the future Providence College point guard and Basketball Hall of Famer make savvy defensive plays, regularly finish through three defenders, and nail a pull-up elbow jumper in transition that would have made a negative-five-year-old Russell Westbrook squeal.
Other highlights include an off-the-dribble baseline jumper banged right in the face of a helpless No. 33 right at 2:42, and the outrageous coast-to-coast play at 3:16. Doris was a juggernaut. If the Euro step had existed then, Saint John Vianney High School's basketball program might not today.
[NJ.com]