It's getting harder and harder to remember that the Philadelphia 76ers, who just polished off a six-game losing streak and sit in the dregs of the Eastern Conference at 22-33, were full of hope coming into this season. It was less than a year ago that a plucky Sixers team scrapped its way into the playoffs as an eight-seed, dispatched the Bulls (minus Derrick Rose) in six games, and then dragged the Celtics through a hard-fought, seven game series in the conference semis. The Sixers had exceeded their expectations, and the future looked promising.
Then the trade happened. As part of the massive Dwight Howard deal, the Sixers sent away Andre Iguodala, Mo Harkless, and Nikola Vucevic in exchange for Andrew Bynum. Still, the future continued to look bright. Bynum was coming off the best season of his career, and the departure of Iguodala would mean that talented youngsters like Jrue Holiday, Thaddeus Young, and Evan Turner could take a stab at driving the offense.
And now here we are. Andrew Bynum has yet to play a single game for Philadelphia, the team is five games back of a playoff spot, and head coach Doug Collins is starting to lose it. After last night's loss to the Magic, Collins gave a revealing postgame press conference, in which he tacitly admitted to losing his grip on the season and seemed generally helpless and exasperated.
On if there is anything he can do to turn things around:
Can I tell you something? If everybody looked inside themselves as much as I do, this world would be a CAT scan. There's not two days that go by that I don't go to Rod, I don't go to Tony, "What can I do? How can I do anything different? How can I be a better coach? How can I be a better leader? How can I help these guys?" Sometimes you gotta help yourself.
G/O Media may get a commission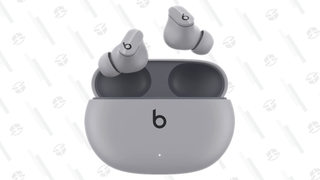 When asked if he has leaders on his team:
They say it's a player's league, well then take ownership. Take ownership. That's all I'm asking, take ownership of you're putting out there...Me staying up, working harder, not sleeping, that's not going to help anything. There's nothing wrong with our preparation. I looked out there to start the game, three guys weren't even sweating when we started the game.
On his performance as a coach:
No one takes this harder than I do. Nobody. I'm a guy who, when I have coached, I have always been able to find some answers. And I have not been able to find answers. And from my standpoint, that is very disappointing, because I'm paid to do that.
So, things are pretty bleak in Philadelphia, but nobody should be surprised by this. Collins was set up to fail when he was handed a team that had replaced three valuable players with an oft-injured and mercurial star. No amount of scheming or motivating can erase holes in the roster as large as the ones the Sixers have. Add in the fact that Collins has a tendency to burn out on his teams after presiding over an initial improvement in performance (In 27 years, he has never coached one team for longer than three seasons), and his arrival at this point comes with an air of inevitability.
Maybe the Sixers will keep Collins around for one more season, giving him a chance to coach a full-strength team that includes Bynum, but that seems unlikely given how harried and defeated he has become. If Collins leaving Philly means that he'll be able to return to TNT and push Reggie Miller out of the broadcast booth, though, we're all for it.