Originally published on Bloomberg View.
The criminal cartel that is the NCAA has struck again. This time, the apparent victim is one of the best pitchers in college baseball, Oregon State senior Ben Wetzler.
According to a report in Baseball America, Wetzler has been indefinitely suspended for allegedly violating NCAA Bylaw 12.3.2.1—the so-called "no-agent rule" that prohibits college athletes from using representatives to negotiate on their behalf with professional teams.
The story is based on anonymous sources, but here's how Baseball America says it went down: Last year, the Philadelphia Phillies drafted Wetzler in the fifth round, and offered him a $400,000 signing bonus to skip his senior year. Wetzler declined, opting to return to Oregon State instead. The Phillies squealed on Wetzler, notifying the NCAA that he had violated the no-agent rule during their negotiations.
Was it simple vindictiveness? A threat made good because the pitcher hadn't accepted the team's offer? It's hard to know. The result, however, is clear enough: Heading into the second weekend of the college baseball season, Wetzler can't pitch.
If this tale of crushing youthful promise sounds familiar, maybe it's because it so closely resembles the saga of Andy Oliver, a pitcher suspended by the NCAA in 2008. Oliver was a sophomore at Oklahoma State when he was drafted by the Minnesota Twins and offered $390,000 to sign. In Oliver's case, it was his former lawyers who ratted him out to the NCAA because they were angry that Oliver had hired sports agent Scott Boras to represent him.
G/O Media may get a commission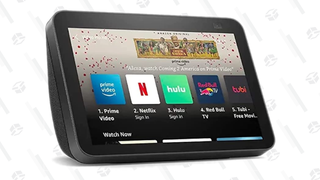 According to Taylor Branch's account, an NCAA investigator showed up at Oliver's home the night before he was scheduled to pitch in a regional finals game that would determine whether Oklahoma State qualified for the College World Series. The investigator questioned him and his father, a truck driver, until after midnight. Hours before the game, school officials told Oliver he couldn't take the mound.
Then Oliver's case gets interesting: He sued the NCAA, arguing—with close-to-irrefutable logic—that the no-agent rule violates a player's right to counsel. (Many agents and representatives are, in fact, lawyers.) An Ohio judge agreed. He struck down the NCAA bylaw, and ordered the NCAA to reinstate Oliver.
The NCAA appealed, eventually settling with Oliver for $750,000. As part of their agreement, the judge's order was voided. The no-agent rule survived.
If the NCAA doesn't back down, Wetzler should sue too. He could start by calling Oliver's lawyer, Richard Johnson. "The NCAA can't have rules that are arbitrary and capricious," Johnson told me. "A rule is arbitrary and capricious if it serves no purpose."
That pretty well describes the no-agent rule. Or, rather, the purpose it serves is precisely the opposite of its stated purpose. It isn't protecting athletes from "sleazy agents." It's enabling professional sports teams to take advantage of players by denying them professional advice.
The NCAA's real aim, of course, is to seal off athletes from the marketplace, denying them access to anyone who profits if an athlete decides to stop playing for free and start getting paid. It wants college athletes to get all of their career advice from college coaches, who have a vested interest in them sticking around.
Amazingly, the NCAA has managed to enshrine its no-agent rule into law, successfully urging 41 states to adopt legislation, the Uniform Athlete Agents Act, which effectively criminalizes contact between sports agents and athletes. Yes, in many places, it is actually against the law for sports agents to give advice to college athletes who are considering turning pro.
The rule and the law deserve to go. Maybe Wetzler can finish what Oliver started.
---
More stories from Bloomberg View
---
Jonathan Mahler is a Bloomberg View columnist. Follow him on Twitter. Photo of Andy Oliver via AP.