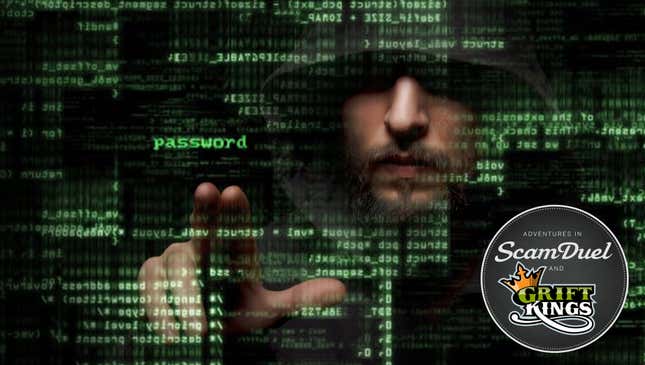 Daily fantasy operator DraftKings has banned "the use of scripts and other automated means of interacting with our site," as they put it in an email to players today. Instead, DraftKings now offers to all players a tool that allows them to set multiple lineups at once.
How running an NFL team is like running a restaurant | Chef Emeril Lagasse
We already know that—absent extremely dumb luck—regular people win very little of the money available on daily fantasy sites. Instead, the vast majority is won by people who have hundreds if not thousands of entries into the same contest, often with financial backing. They do so through automated scripts, and a great piece in the New York Times from Jay Kang demonstrates the enormous advantage this gives professional daily fantasy players:
Last March, when maxdalury, a player named Saahil Sud, used a script that enabled him to adjust most of his 400 lineups in less than an hour, the community took notice. Sud was reacting to the breaking news that Channing Frye, usually a reserve forward for the Orlando Magic, would be starting in place of the injured Nikola Vucevic. Sud won first, third, fourth and seventh place in a big DraftKings competition that night and took home hundreds of thousands of dollars. The speed with which he made the adjustments caused many within the D.F.S. community to protest. How could they be reasonably expected to compete if one of the players was using a tool that allowed him to both blanket the field with entries and avoid the work and hassle of manually adjusting his lineups to reflect late-breaking news? What's worse, these scripts were not supposed to be used under DraftKing's terms of service.
Though most professional daily fantasy players used automated scripts at the time, they technically weren't allowed by either DraftKings's or FanDuel's terms of service. Once maxdalury made a mockery of that ban however, rather than helping inexperienced players by enforcing it, both sites instead catered to their power users by changing their terms of service to allow automated scripts. But after five months of relentless criticism of the unregulated nature of the industry, DraftKings has backtracked.
While DraftKings has officially banned automated scripts (besides their own tool), whether they are able to enforce that ban is another question entirely. Kang posed this question to FanDuel and DraftKings, and received answers that suggest banning automated scripts will be more difficult than simply changing their terms of service:
Sacco also said that one reason FanDuel allowed some scripting was that the company could not completely stop it. This confirms the suspicions of many in the D.F.S. community who believe that DraftKings and FanDuel do not regulate scripts because they have become so sophisticated that the companies simply don't know how to detect or disable all of them. (DraftKings, when asked for comment, said these "assumptions" were "inaccurate.")
Ultimately, DraftKings's own decisions are a powerful argument for regulating daily fantasy. By allowing automated scripts and professional players to have hundreds of entries into the same contest, daily fantasy sites were able to create the million dollar prize pools that you see so prominently advertised (and take their 10 percent cut). Their decision to explicitly approve these tools demonstrated the business imperative to cater to professional players rather than the public, and it was only after various government agencies began looking into the basic fairness of daily fantasy that DraftKings reversed course.
Photo via Shutterstock; art via Jim Cooke; h/t Patrick
---
E-mail: kevin.draper@deadspin.com | PGP key + fingerprint | DM: @kevinmdraper