The malaise gripping the Warriors lately is a bit strange. It is understandable if they're playing worse without the injured Kevin Durant—any team would play worse without Kevin Durant—and some sloppiness during a long road trip makes sense too. But there is no good explanation for why a team that has a healthy Steph Curry, Klay Thompson, Draymond Green, and Andre Iguodala was losing to the Philadelphia 76ers by 12, at home—where they are 105-8 over the past three seasons—to begin the fourth quarter last night.
How they eventually won, 106-104, is much easier to explain. They won because Draymond Green gave a shit, forced the rest of the Warriors to give a shit, and because his energy is infectious. Near as I can tell, Draymond Green decided the Warriors should win.
Green finished the game with an obscene statline: 20 points, eight rebounds, eight assists, six blocks, and four steals. Remarkably, 11 of those points came on 14 free throw attempts; he hadn't attempted more than six free throws in another game this season. With Curry having yet another cold night, Green attacked and got to the rim, providing a lifeline (along with Thompson) through three quarters that kept the Warriors relatively close.
But it was in the fourth quarter that Green took over the game. He played all 12 minutes at center, matching up against Jahlil Okafor—who theretofore had killed the Warriors—or occasionally Richaun Holmes or Dario Saric. But really, he swallowed up any Sixer who dared come toward the hoop.
With 7:20 left he swatted Saric; with 6:00 left he stuffed Okafor; with 4:20 left he switched onto guard Timothe Luwawu-Cabarrot, baited him to drive, and stripped the ball from behind; with 46 seconds left he snuffed the life out of poor T.J. McConnell on a drive.
Draymond Green does a lot of stupid things on the basketball court. Most notably, swiping at LeBron James's nuts and getting himself suspended for Game 5 of the NBA Finals. There are also the near-constant technicals, and the natural swinging of his natural leg in a natural motion, naturally towards opponents' twigs and berries.
G/O Media may get a commission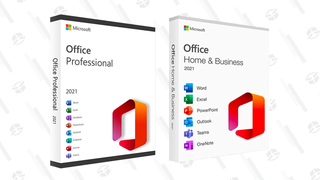 89% off
Microsoft Office Professional 2021 Lifetime License
He is also quite frequently the smartest player on the court, especially when everybody around him is being stupid. Down three with eight seconds remaining, Philadelphia threw away an inbounds pass. Matt Barnes grabbed the loose ball and went streaking down the court. Rather than dribbling around and getting fouled, or attempting a layup and getting fouled, Barnes took off from two steps in front of the free throw line and went for the one-handed dunk, like a broke-ass Michael Jordan. But because he no longer has any hops (RIP), Barnes biffed the dunk off the rim.
NBA coaches and players regularly mess up the decision about when to foul while up three, even with a timeout beforehand to talk it over. But last night, with the 76ers rebounding Barnes's missed dunk and having one last chance for a game-tying three, Green had the presence of mind amidst the chaos to immediately wrap Saric up, and sent him to the free throw line. And when Saric intentionally missed his second free throw, it was Green who swatted the contested rebound off the backboard to kill off the game.
At this point, the "they're just a jump shooting team" and the "they're soft" critiques are boring and thoroughly debunked. But without Durant the Warriors have a deficit of players who can get to the hoop, and without him (or Bogut) they don't have a strong enough interior presence. Even if he were playing well, Steph Curry could only paper over those cracks, not fill them.
But Draymond Green can, and last night he did. If the past two weeks are any indication, the Warriors are going to need a lot more of it.