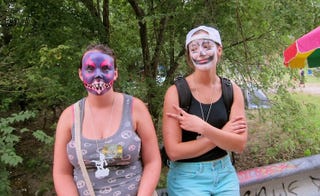 Alienation as belonging. Titties as currency. And lots and lots and lots and lots of drugs. Our reporter enters the greasepainted world of Insane Clown Posse's notorious fan event, the Gathering of the Juggalos.
Read the story | Watch the transformation ... | ... and the highlights | See the photo album
On Gizmodo: Fucking Magnets, How DO They Work?