When eight-seed Wisconsin exposed Villanova's fatal flaw—the Wildcats had no big man to dissuade the large Badger boys from pounding the paint—the East suddenly became America's new nightmare: it was officially Duke's to lose. The Blue Devils had a clear (not easy) path to the Final Four, made all that much easier by having the reigning national champs knocked out.

And, surprisingly, the Blue Devils, like Villanova, got their asses bounced by a mid-tier team from a conference few (ACC-slanted writers) expected to make much noise in the tournament.
With Duke and Villanova in the ground, everything is wide open. Look elsewhere and there are top-tier expected title contenders abound: The South has UNC, UCLA, and Kentucky; the West has Gonzaga and Arizona; the Midwest has Kansas. The East is not going to feature the sexiest basketball—check out the West or South regions for that—but the remaining teams of Baylor, South Carolina, Wisconsin, and Florida are all teams that few, if any, expected to take the title when the tournament kicked off.
South Carolina was a nice surprise for those of us that didn't watch much SEC ball outside of Florida and Kentucky this year. Against Duke, Sindarius Thornwell was a monster as usual. The senior guard and 2017 SEC player of the year finished the game with 22 points, six boards, and five assists; the Gamecocks got a pair of 17-point performances from guard Duane Notice and forward Chris Silva, who also pulled down 10 rebounds.
G/O Media may get a commission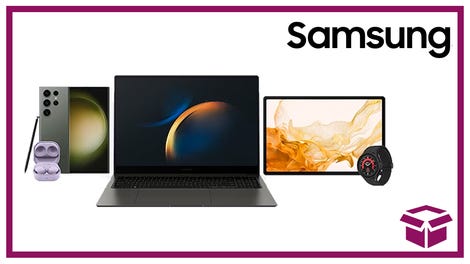 24 hour deals
Discover Samsung - Daily Deal
South Carolina is an interesting case—it clearly has the defensive aptitude to go toe-to-toe with one of the nation's most gifted teams, but what it did offensively in the second half against Duke was very much out of character. The Gamecocks scored 65 points in the final 20 minutes; they had 10 games this year in which they didn't hit that mark in 40 minutes. Baylor, their next opponent, isn't a run-and-gun, perimeter and iso-heavy team like Duke, which should set us up for a highly entertaining, mid-60s/low-70s brawl.
On paper, Baylor, the highest seed and most consistent team of the bunch, should be the favorite to survive the group. Junior forward Johnathan Motley is a star, and he spent his game against USC viciously baptizing the poor Trojans:
Outside of their star forward, the Bears have a lightning bolt in point guard Manu Lecomte and their bench is deep—Terry Maston averages just 15.7 minutes per game, but he tied with Motley to lead Baylor in scoring with 19 against USC. This team, once ranked No. 1 in the nation before a 20-turnover game against West Virginia, is built for a tournament run, with scorers everywhere you look and one of the best rebounding units in the nation.
Even still, they aren't the favorite to come out of the East. The betting man is actually going for Florida—VegasInsider has the Gators as the favorite to survive the group, pitting them at 12/1 odds to win the title, tied with Kentucky.
The Gators earned those odds. After losing to Vanderbilt in their opening game of the SEC tourney, they bounced back in first two rounds of the NCAAs, dominating East Tennessee State and Virginia, with an average win margin of 20.5 points. Florida is a balanced team that defends the three-point line and the rim well. KeVaughn Allen, Canyon Berry, and Devin Robinson are a tough matchup for anyone, and it's easy to see why they're the favorite to survive and advance. And yet, anyone who bets on Florida risks being made a fool of by Wisconsin. Take it from me!
In knocking off Villanova, the Badgers confirmed that they have officially reverted to their midseason form, which is good for them and scary as hell for Florida, their Sweet 16 matchup.
Entering the tournament, the Wisconsin team that began the season as a Final Four contender looked to be long gone. Head coach Greg Gard's squad crawled to the finish line with a 1-5 clip over their final six games; their Big Ten tournament showing ended with a 15-point defeat to Michigan in the title game. A team with a trio of uber-talented veterans looked dead as hell, and their seeding and placement in the same pod as Villanova seemingly spelled an early out for the disappointing Badgers.
I wrote off Wisconsin before the tournament started, foolishly ignoring my own advice from November:
But come tournament time, Wisconsin will channel some midwestern, cheese-curd magic and grind teams into dust while looking to its stars to produce in big moments.
Against Villanova, the Badgers did exactly that—the Wildcats had nobody that could bang with forward Nigel Hayes, who tormented them to the tune of 19 points, eight boards, and the game-winning bucket on a smooth spin that left Mikal Bridges facing the wrong way, questioning his life decision.
Good lord.
Hayes is a monster on the block, can stretch it out and play the long-range game (just not too often, like he was trying to do early in the year to prove his NBA worth), and seems to rarely tire, which makes him a perfect tournament player. He's a load at 6-foot-8, 235 pounds, but he employs solid footwork and will be all Devin Robinson or Justin Leon can handle. (Florida fans have to be thinking that it sure would be nice to have John Egbunu protecting the rim right about now.)
What makes Wisconsin more dangerous than Virginia, which Florida held to 39 (!) points, is that the Badgers will slow you down with their patented tournament defense and come at you with three players that can score from behind the arc, at the elbow, and in the paint. Hayes's game is a blend of the three; guard Bronson Koenig and center Ethan Happ are the specialists.
Even after all the various profiles and highlights, Koenig may still be one of the most underrated guards in the nation. His flaws as a player are clear: He's not the best distributor, and he's prone to having a stupendously bad off-night. During the middle of conference play, he had a five-game stretch in which he failed to hit double-digit points four times. But that's all in the past. The senior is currently on a nine-game tear, in which he's been good for 3.9 treys and 18.2 points per game while shooting 47.5 percent from long range. He's not a one-man backcourt show, but with Vitto Brown and Zak Showalter only occasionally contributing (against Villanova, Brown had his first 10-point game since Feb. 12) Koenig has the green light to play the one-on-one and pick-and-roll game he loves.
Working that pick-and-roll attack with Koenig is Ethan Happ, a joy to watch if you love a polished, old-fashioned post game. He rarely ventures outside the paint for his buckets, using an array of pivots, quick spins, and pump-fakes to cook up defenders. He works well on pick-and-rolls with Bronson Koenig; the sophomore has soft hands and solid court awareness for a five, but he excels off the dribble. As a smooth, spinning big man, Happ can put the ball on the floor and get past most any defending five.
This isn't to say Florida won't be able to stop Wisconsin—plenty of Big Ten teams found the blueprint just fine on their own, and assuming Allen breaks out of his current shooting slump, the Gators will have the necessary fire power. But the Badgers aren't playing like they were when they lost to Ohio State and Iowa. This is a team that's rediscovered its identity—superb defense, established post scoring, and Koenig's three ball—and is riding one hell of a wave right now, making the prospect of watching the East much more entertaining than a Duke-Villanova clash would have.
The matchups of Florida-Wisconsin and Baylor-South Carolina may not produce the same high-flying acrobatics as Kentucky-UCLA, and they may not even produce a tournament winner. But, as the two most recent national champions who are now sitting at home can tell you, overlook these teams at your own peril.