So many of the Eagles' grand plans this season are reliant on Sam Bradford being in there at QB, and on the first series of Philadelphia's preseason win over Baltimore, you could see how it's supposed to work—and how it could all come apart on one play.
The very first hit Bradford took in an Eagles uniform—on his one drive, in which he went three of five for 35 yards and led the Eagles 84 yards for a touchdown—came from Ravens LB Terrell Suggs, and was late and low and right in the knees. This was Bradford's first game action since tearing his left ACL last August, the second tear in 11 months. And Bradford and the Eagles were convinced it was no accident.
"I was a little upset," Bradford said. "I'm not sure I could probably repeat what I said to him."

[...]

Bradford was asked if he thought Suggs was intentionally going for his knee.
"You would have to ask him, but I think that's what he was trying to do."
Take a look and decide:
Tackle Jason Peters minced fewer words than Bradford.
"He was trying to take a cheap shot at the quarterback. I'm pretty sure he planned it. I mean, we've practiced against them all week, so he was probably thinking about it. I really don't know him personally. He talks a lot and I think he's that type of player — who is dirty and will take shots on the quarterback."
G/O Media may get a commission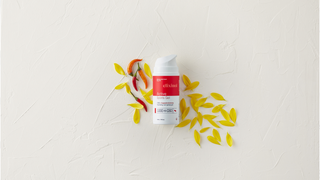 Without knowing Suggs's intentions, there's little doubt the hit was anticipated by the type of play the Eagles ran. It was a read-option handoff to Darren Sproles, designed to be duplicitous—the entire effectiveness of the read-option relies on the defense's uncertainty of where the ball is. Bradford's goal was to make the Ravens believe he had kept the ball, which is why defenses are taught to finish their hits. As Suggs knows, the NFL rulebook provides special dispensation for late hits on read-options.
"When you run the read-option, you have to know the rules," Suggs said. "If you want to run the read-option with your starting quarterback that has had two knee surgeries, that's on you. That's not my responsibility to update you on the rules.

"I could've hit him harder on that. I didn't. I eased up."
Call it the RGIII rule—three years ago, NFL VP of officiating Carl Johnson sent out a video and memo clarifying protection rules for quarterbacks in read-option and play-action scenarios. The upshot was that "when a quarterback hands off and continues his fake, his only protection is normal unnecessary roughness rules." Bradford, in this case, no longer enjoyed the special benefits afforded to QBs still in the pocket. The 15-yard roughing the passer penalty on Suggs, therefore, shouldn't have been awarded—in this instance, Bradford should have been treated like a runner and not a passer.
None of which isn't to say that Suggs didn't intentionally go low. He knew what he was allowed to do against a read-option, and he knew that the guy running it has a twice-surgically repaired knee. That's the fine line between dirty and opportunistic, and it's one the Eagles will be getting uncomfortably familiar with this season. It's dangerous enough to bet the offense on the continuing health of a QB who hasn't been able to stay healthy, but it's even riskier to run an offense that prolongs his time as a target.
Update, 9:40 a.m.: NFL head of officiating Dean Blandino said Suggs's tackle was legal and shouldn't have been flagged.
"If the quarterback has an option, he's considered a runner until he either clearly doesn't have the football or he re-establishes himself as a passer," Blandino said. "So it's not a foul by rule. It's something that we'll make sure that we cover with our game officials because the defensive end coming off the edge, he doesn't know if the quarterback is going to keep it, he doesn't know if he's going to take off and run or drop back and so we treat the quarterback in that instance as a runner until he clearly re-establishes as a passer or until he clearly doesn't have the football."