One Eagles player will be seeing the Super Bowl for the first time on February 4. Not just seeing it in person. Seeing it for the first time entirely. According to him, at least.
Eagles DT Fletcher Cox was asked yesterday about any memories of previous Super Bowls, now that he'll be playing in his first one. Philly Voice typed out the exchange:
"Nah, man. You know, I don't really watch football," he said. "Ya'll know that."

"Not even the Super Bowl?" the reporter responded?

"Nah," Cox said with a laugh. "I don't watch sports. You know that."
Now, you could sense the growing disbelief among the crowd.

"Not any of them?" someone jumped in.

"No. I don't watch sports," he said, with a tone suggesting his previous laugh wasn't as friendly as it originally seemed. "I tell you that all the time."
I've interviewed plenty of athletes who don't care about sports other than their own. Usually, however, they do express interest in watching their own sport when they're not playing it.
One of the fun things that happens when a team reaches the Super Bowl is guys who usually just have to answer questions from a scrum of reporters at their locker now give press conferences. Cox holds some press conferences, but never with this many eyes on him. And so he goes in front of reporters and tells everyone he's never watched the Super Bowl. The Super Bowl! He didn't even tune in for the Black Eyed Peas halftime show?!
G/O Media may get a commission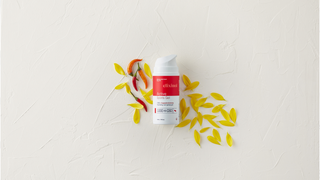 Anyway, the Twitter account Old Takes Exposed found old Fletcher Cox tweets about the Super Bowl from 2012 and 2015. Clearly, Cox was only tuning in for musical performances by Madonna and Katy Perry.