Panthers safety Eric Reid's visible beef with Eagles safety Malcolm Jenkins in today's game was indeed for the expected reasons. After Philly collapsed and Carolina took the 21-17 victory, Reid was at first hesitant to explain why he exchanged words with Jenkins during the pregame coin toss, but then he kind of explained it anyway.
Jenkins is one of the faces of the Players Coalition, which last November came close to cutting a crappy deal with the NFL that was mostly to get players to stop kneeling or demonstrating during the national anthem. Donald Trump was tweeting too much about it and got racists to circle the wagons, so that scared the league. When Reid found out about the strings attached to this "$100 million" contribution by the NFL, he and Dolphins safety Michael Thomas left the group because they felt that Jenkins didn't represent their best interests.
At his locker today, Reid called Jenkins a "sellout," as well as—in what might be an NFL first for a player talking about another player—a "neo-colonialist." "His actions speak louder than his words," the Panthers defensive back said. Even though he wasn't named a captain for today's game, he didn't regret confronting Jenkins at the coin toss, and expressed how he felt about the Eagles DB's leadership of the coalition.
G/O Media may get a commission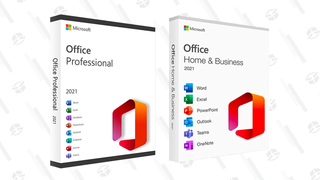 89% off
Microsoft Office Professional 2021 Lifetime License
When Jenkins was informed that Reid called him a sellout, he chose to say as little as possible:
One Eagles writer covered part of the Reid-Jenkins saga very poorly. Jimmy Kempski of the Philly Voice said the Panthers safety was "artificially fired up" during the game and later explained that he meant Reid intentionally chose to confront Jenkins on the field in front of everyone. Reid already didn't like him!
Kempski also has a running gag of drawing players as crude but whimsical stick figures in MS Paint when he can't use a photo or GIF. His rendition of Reid today was more of a racist caricature; he eventually deleted it. Bleacher Report writer Master Tesfatsion picked it up and showed the image to Reid, who said, "I expect nothing less from a racist."
Kempski apologized to Tesfatsion and said he was willing to talk about what he had done.
Yeesh. A lot of shit happened today!