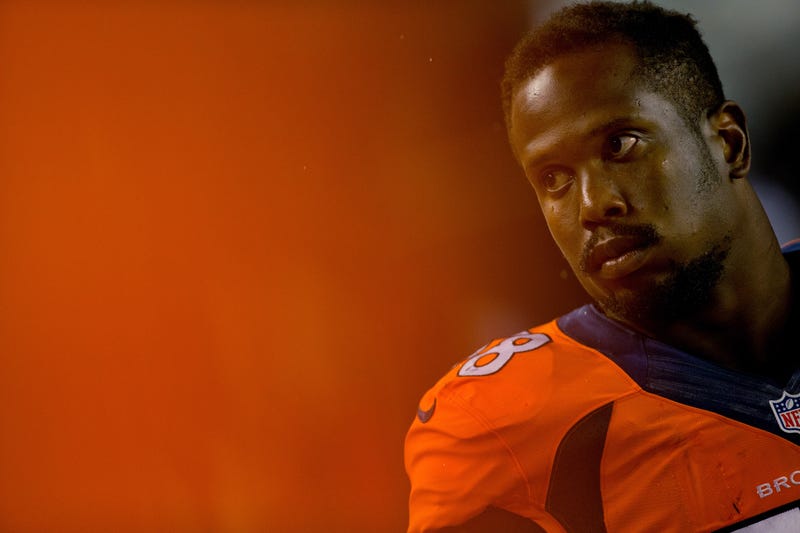 Von Miller's six-game suspension, handed down last month, was something of a puzzler, given that he reportedly hadn't produced a positive drug test. This morning, however, Adam Schefter and Chris Mortensen uncovered new details about Miller's case that explain the length of the ban.
According to the report, Miller had tried—and failed—to persuade his urine collector to collect a different sample. From ESPN:
Sources said the collector worked in Miami, where Miller spends offseason time, and the collector reveled in knowing the Broncos linebacker while being, according to a source, "star struck." It led, sources said, to the collector's willingness to substitute another person's urine specimen for Miller. It might have worked, sources said, had a second collector not discovered that Miller was not in the city where his collection was supposed to have taken place.

"He's fast," one source said of Miller, "but he's not that fast."
[ESPN]
Photo: Justin Edmonds/Getty Images