Jonathan Coachman is either a liar or an idiot.

The former WWE announcer and sometimes-wrestler turned ESPN anchor and hot-take machine has a way of inserting himself in nearly every mainstream-ish controversy involving his former employer. This past weekend, he decided to insert himself into the ongoing discussion about bullying in WWE. And as usual, he claimed there was nothing to the issue in question while insulting Wrestling Observer editor Dave Meltzer:
This would be the same Jonathan Coachman who in a 2014 interview told the story of how WWE boss Vince McMahon and others got local police to "arrest" him for conducting an office football pool and described how, when it was over, he found an empty room and cried for 10 minutes.
There is, he now asserts, no bullying in WWE, only speculation and rumors beneath the dignity of ESPN's pristine journalism:
After making this assertion, he spent the next several hours hectoring fans who pointed out that ESPN certainly does cover rumors, and then proclaimed himself an entertainer, rather than a reporter.
G/O Media may get a commission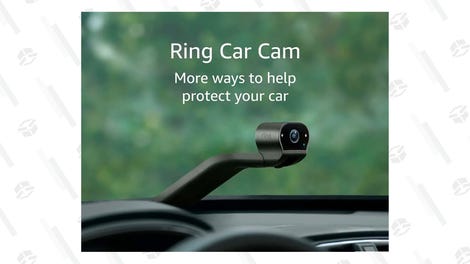 In the midst of his tweetstorm, Coachman announced that after much "sole searching" he will no longer be anchoring his usual WWE interview segment on the Tuesday evening edition of SportsCenter. That tweet was soon deleted, but he later claimed that the segment will continue without him, and that the issue had to do with his busy travel schedule and certainly not with fans criticizing him for saying stupid things online.
(ESPN declined to comment on how coverage will change going forward, as well as Coachman's claim that they don't cover rumors.)
The relationship between ESPN and WWE is extremely strange. They've added a WWE vertical to their website—not a pro wrestling one, but one focused more or less strictly* on WWE—but nobody has been hired specifically for it; instead, it's stocked with puffy contributions about on-air happenings and injuries, with the occasional access-driven feature, from various ESPNers. The Worldwide Leader treats it, basically, as "found traffic," the way many sports sites do. Critical coverage of serious issues is nowhere to be found, and even mainstream stories—like Jimmy Snuka being ruled incompetent to stand trial for the 1983 murder of his girlfriend—get some coverage on ESPN online but are all but ignored on SportsCenter, though they do find time for WWE exclusives on the program.
On-air coverage is generally overtly positive, and, bizarrely, at times set in the fictional WWE universe, with wrestlers talking about match results and rivalries as if they're real. Moreover, the regular SportsCenter segments are deeply incongruous with the rest of the show, usually involving a sit-down interview conducted by Coachman. ESPN insists that there is no financial or other on-paper arrangement between the two companies, which just makes this sort of thing all the more inexplicable:
(If this embed doesn't work for you, head over here to check it out.)
While Coachman showed his ass on the bullying topic, his most egregious tantrum came last July, when a concussion lawsuit was filed against WWE by over 50 former wrestlers. Coachman went on First Take to discuss the issue, stooging for Vince McMahon in ways that would make you think he still works for the promotion.

"2003 was the first time I got into the ring to train to be an in-ring participant," Coachman said. "The very first day I was in there, I suffered a concussion. There's a very good chance ... I didn't get them all evaluated, but ... probably between 10 and 20 concussions during my time from 2003 through 2008."
As he was about to go on a rant against former WWE talent for suing over improper concussion treatment, Coachman essentially said that he had … had improper concussion treatment. Well done!
"The one thing I've always said about Vince McMahon is this: He is more loyal than any person, boss, human being that I have ever met in my life," Coachman continued. "It's not just because he signed my paychecks for nearly a decade.
"I don't like it, in fact, I hate it when a certain group of people, and this was always the case when stars would leave to go somewhere else or they'd get fired because of something stupid that they did, and then they would blame Vince for whatever issues it was that they had."
Just why did it bother him so much?
"Vince has recognized that [wrestlers may try to sue him], so he has paid all these guys for years and years and all he asks—all he asks—is that once a year at WrestleMania they show up, sign some autographs, shake some hands and then he pays them enough to live, right," Coachman said. "And, so, in response to this, what do these 50 guys do? They go out and file a lawsuit that he was not there for them, and the company was not there for them, when they had all these concussion issues."
While there are a handful of older wrestlers WWE has put on payroll as creative consultants as a goodwill gesture, they are the exception, not the rule. According to the WWE "Nostalgia Agreements" that have been filed in court, wrestlers who sign such a contract get a $10,000 advance against future royalties and the option to be booked for appearances for at least $500 a shot. Not every plaintiff had signed one in the first place.
This brings us all back to the initial question: Is Coachman a liar or an idiot? A feckless shill, or a feckless dullard? Does he say ridiculous things because he believes them, or because it's in his interest to say them? The thing that matters is that whatever the case, it doesn't make much difference.