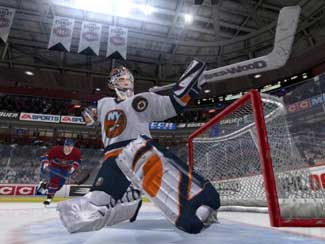 If you were wanting to watch the NHL Awards on Versus last night — and you were, of course — you probably noticed that they weren't on at the time they were supposed to be. In fact, they ran two hours late, taped, with some sort of "Toughman" competition on instead. Literally dozens of NHL fans were left in the cold.
So what happened? At first, it was thought to be yet another NHL public relations disaster, but it turned out to be a more natural one.
A CBC broadcast truck almost caught fire during the network's telecast of the NHL Awards show from the Elgin and Winter Garden Theatre in Toronto. Technical problems resulted, the worst of which affected Versus in the United States. The overheated CBC truck caused transmission difficulties forcing the U.S. cable channel to cancel its live telecast.
At this point, it's obvious that even God is rooting against the NHL.
NHL Awards Show Delayed To 11:00 p.m. In U.S. [Off Wing Opinion]
This Is Getting Ridiculous [Rangerland]