The fourth day of Larry Nassar's sentencing hearing wrapped up today, as more than 20 women gave statements in court, addressing Nassar directly and recounting harrowing tales of sexual abuse by the former U.S.A Gymnastics and Michigan State doctor. Nassar is currently serving a prison sentence for child pornography charges, and he is being sentenced in Lansing after pleading guilty to 10 counts of first-degree criminal sexual conduct. The court initially expected to hear from 88 total victims, though that estimate was surpassed today, with at least another day of statements expected. Olympic gymnasts Aly Raisman and Jordyn Wieber spoke early in the day, with Raisman offering particularly harsh words for Nassar and the people who enabled him.

Michigan State president Lou Anna K. Simon has faced calls for her resignation over her handling of the sexual abuse case, but after a lengthy emergency meeting, MSU's Board of Trustees elected to stand behind her. "We continue to believe President Simon is the right leader for this university and she has our support," they said in a statement.
Several survivors spoke to Nassar today as well. "Nothing is easy at all. I just knew I couldn't let him take gymnastics away from me... you're a coward and sick man. You did this to me. You're the one causing all this pain," a 15-year-old victim said. Several minors recounted Nassar abusing them, touching them inappropriately, and cultivating their trust by acting friendly towards them and checking in with them on social media. Victims as young as 12 spoke up at the sentencing today, as did some parents. Many opened up about the horrors his abuse unleashed on their lives, and several women said they experienced suicidal or murderous urges.
One victim's father, a law enforcement officer, stared right at Nassar and wished him excruciating suffering in prison:
G/O Media may get a commission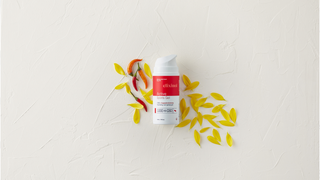 Because Nassar worked with USA Gymnastics' most famous athletes, many parents wanted their children to work with him. According to the testimony of victims and their families, this "god-like" prestige helped him skate by and keep his victims from coming forward. "It was like our prayers were answered," one survivor said. A victim said she attempted suicide, then developed drinking problems after Nassar "stole my childhood, my innocence, my virginity and my self worth."
One of the most dramatic moments came when Trinea Gonczar spoke in court. Gonczar knew Nassar for over 30 years dating back to her time as a gymnast at the Great Lakes Gymnastic Club, and he even attended her wedding. She said she endured vaginal manipulations and saw Nassar over 800 times for treatment, beginning in 1990. "Were you ever worried for us, as a result of this? Did it ever cross your mind that it was bad? Did you ever think what was best for us, or your children? Or did you only think about yourself?" Gonczar asked. After she finished speaking, Nassar was left crying and shaking, reacting for the first time.
Larissa Boyce, who reported Nassar to MSU in 1997, was among the women who testified. Her father noted that, "Couple hundred years ago Larry, the fathers in this room would have drawn and quartered you for what you did to their daughters. And nobody would have felt bad about it." Boyce said other gymnasts spoke about working with Nassar as a privilege reserved for the best gymnasts, and so she felt awe when she began to see him. She says he would ask her sexually inappropriate questions, then hold her down as he penetrated her with his finger and masturbated in the dark.
Boyce told former MSU gymnastics coach Kathie Klages about what had happened, but Klages merely "enabled the abuse" and told Nassar what Boyce had said. Boyce saw him again for treatment to prove "that I didn't have a dirty mind." However, she says he abused her again and was "rough and harsh." Boyce concluded her testimony by telling Nassar that she was reclaiming her sense of self. "I will survive and I choose to be stronger because of it," she said.