The first review of Joe Posnanksi's Joe Paterno biography is in and it isn't good: Offered first serial rights to a book written by a former Sports Illustrated senior writer, the magazine said no. Assistant managing editor Chris Hunt confirmed to Deadspin that SI passed on running an excerpt. Posnanski, who left SI earlier this year for a USA Today-MLB Advanced Media joint venture called Sports on Earth, did find another taker, however. We hear that GQ will publish an excerpt from Paterno in an upcoming issue.
Hunt couldn't elaborate because of a confidentially agreement between SI and publisher Simon & Schuster (which doesn't expire until the book is published, on August 21). But sources at the magazine who read Paterno in galleys say the biography is short on fresh details about the Jerry Sandusky scandal. And Posnanski apparently didn't wring much out of Paterno that wasn't already on the record, our sources say.
Posnanski was put in a tricky spot, remember, and neither he nor his publisher made his situation any easier. He'd set out to write a biography of a moral leader and humanitarian who, we learned only after November, had totally fallen down on the job of being either. Posnanski had promised in his book proposal "the most amazing football story ever told," and then he watched as his narrative was swallowed whole by the Sandusky scandal, which Posnanski, in an uncharacteristically hideous and Nixonian turn of phrase, reduced to "a single, hazy event." The book's publication date was moved up, from Father's Day 2013 to late summer, forcing Posnanski to adapt a hagiography on the fly to fit emerging details that were at odds with his thesis.
G/O Media may get a commission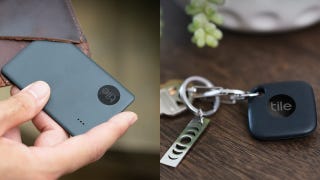 Up to 35% off
Tile Item Trackers
The biography was in galleys before the Freeh report had dropped (and before the CNN report about Paterno's influencing the decision in 2001 not to report Sandusky to authorities). Our SI sources say they got a copy in early June. The fact that SI turned down an excerpt then—when the worst revelations about Paterno were still a month away, and the coach's halo had not yet been wholly tarnished—makes the magazine's decision all the more damning.
We don't know what part of the book GQ will be excerpting, though it's a safe bet that it'll be about Sandusky. We reached out to Posnanski and will let you know if he gets back to us.
Hear anything else about the book? Email me: koblin@deadspin.com.