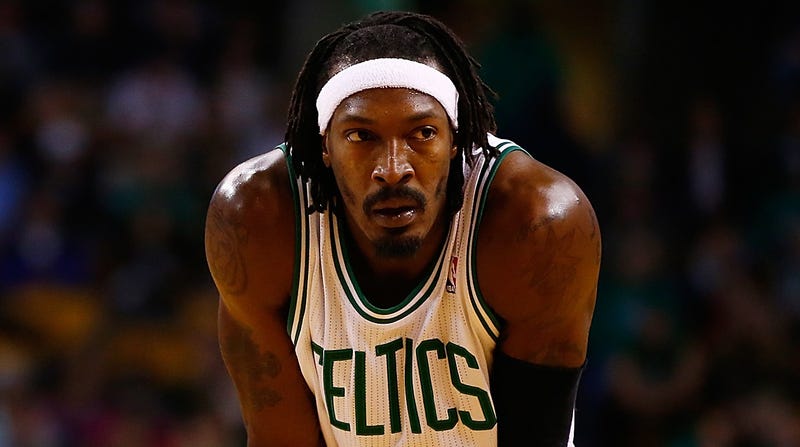 On Tuesday, the Celtics got mollywhopped by the Rockets. (The stat sheet broke Rajon Rondo's brain for a second.) Gerald Wallace, who knows a thing or two about being a good player on a terrible team, was understandably exasperated in his postgame interview.
"I don't know what the fuck tonight was, just to be honest with you. I don't really know what was going on."
That's a bad word, and the NBA doesn't like its players using bad words. Yesterday, the league fined Wallace $10,000 for "using profane language." Wallace explained how the phone call went, and it sounds like someone in the league office was sympathetic to his struggles.
"They read to me what I said," Wallace said, "and then just told me, 'OK then, well, we understand you're having a rough season. Hope your season gets better,' and hung up the phone."
Gerald Wallace needs and deserves a hug.